UNFPA: Delivering a world where every pregnancy is wanted,
every childbirth is safe and every young person's potential fulfilled.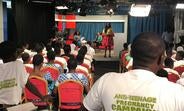 25 October 2017
Sex education should start from home says Deputy Gender Minister
Nurturing a child starts from the home since that is the child's first place of shelter, love and protection. The home is where laying the ground work for an emotionally healthy adulthood begins hence sex education which is an essential aspect of everyday life must also begin at home. These were the remarks of the Deputy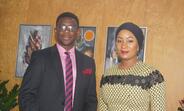 7 September 2017
UNFPA Representative and Her Excellency Samira Bawumia
The UNFPA Representative for Ghana Mr. Niyi Ojuolape on assumption of duty in Ghana paid a courtesy call on HE Samira Bawumia, the wife of the Vice President of the Republic of Ghana on the 24 of August 2017 in her Cantonment offices in Accra.      Welcoming Mr. Ojuolape and briefing him on what she does as the wife of the Vice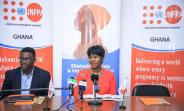 Obstetric fistula is one of the most devastating medical disabilities afflicting women as...
No vacancies currently available