UNFPA: Delivering a world where every pregnancy is wanted,
every childbirth is safe and every young person's potential fulfilled.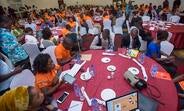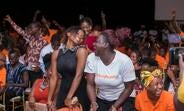 17 January 2018
First Ever Youth Fest in Ghana
Some say they are our future. Others say the future depends on them and the young people themselves say, their future is now. Whatever the saying, it is clear that as a country, continent and the world at large, we need to pay particular attention to this category of humanity: youth aged 15 to 24 years by UN definition. United
Obstetric fistula is one of the most devastating medical disabilities afflicting women as...
No vacancies currently available