UNFPA: Delivering a world where every pregnancy is wanted,
every childbirth is safe and every young person's potential fulfilled.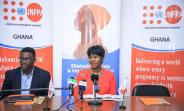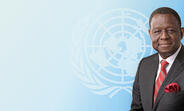 8 June 2017
UNFPA mourns passing of Executive Director
UNITED NATIONS, New York, 5 June 2017—With profound sadness, UNFPA, the United Nations Population Fund, announces that its Executive Director, Dr. Babatunde Osotimehin, passed away suddenly at his home last night. He...
16 May 2017
The hard to reach area is where my services are most needed
I wanted to give back to society what was invested in me. That is where my services are most needed and this was what sent me requesting to be posted to this hard-to -reach community Zandua, a rural community in Kamiga District to the surprise of my colleagues and my district director. These were the words of the 32 year old
Obstetric fistula is one of the most devastating medical disabilities afflicting women as...