UNFPA: Delivering a world where every pregnancy is wanted,
every childbirth is safe and every young person's potential fulfilled.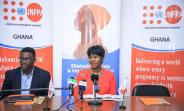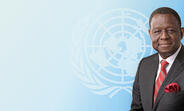 8 June 2017
UNFPA mourns passing of Executive Director
UNITED NATIONS, New York, 5 June 2017—With profound sadness, UNFPA, the United Nations Population Fund, announces that its Executive Director, Dr. Babatunde Osotimehin, passed away suddenly at his home last night. He...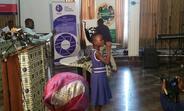 11 October 2016
Invest in adolescent girls as powerful agents for change
The Executive Director of Hope for Future Generations (HFFG), Ms Cecilia Senoo, has called on the public to collectively work together to ensure investment in the health and education of young people, particularly, adolescent girls. She highlighted that they will be powerful agents of change if we invest in them.   She
Obstetric fistula is one of the most devastating medical disabilities afflicting women as...