UNFPA: Delivering a world where every pregnancy is wanted,
every childbirth is safe and every young person's potential fulfilled.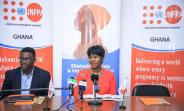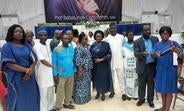 2 August 2017
A mighty oak tree has fallen, and the Champion is gone
Professor Babatunde Olukayode Bamidele Osotimehin was the Executive Director of the United Nations Population Fund UNFPA and the Under Secretary General of the UN from 2011 to 2017. He died in line of duty and was...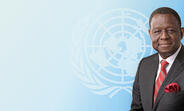 8 June 2017
UNFPA mourns passing of Executive Director
UNITED NATIONS, New York, 5 June 2017—With profound sadness, UNFPA, the United Nations Population Fund, announces that its Executive Director, Dr. Babatunde Osotimehin, passed away suddenly at his home last night. He...
Obstetric fistula is one of the most devastating medical disabilities afflicting women as...