As part of the COVID-19 response by the United Nations Population Fund (UNFPA) to protect front-line health workers, UNFPA Ghana has once again supported the Ghana Health Service (GHS) with Personal Protective Equipment (PPE).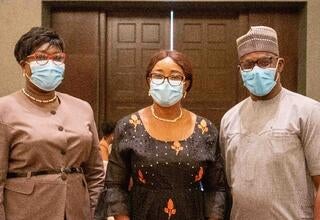 For a lot of women, physical, sexual and emotional abuse has become a harrowing experience that they always recount with pain. It is clear that their condition cannot be fixed with a day of consolation or weeks of sympathy. Understandably, abuse is abuse, and it can leave lifelong scars.
UNFPA with support from Canada builds the capacity of Traditional Leaders as key agents of change in empowering adolescent girls. The Traditional Leaders are working hand in hand with UNFPA to end sexual and gender- bas...