Ensuring rights and choices for all
11 July 2019
Her life. Her choice. Our future
Statement by UNFPA Executive Director Dr. Natalia Kanem on World Population Day Want to improve women's lives and countries' prospects for prosperity? Expand contraceptive choice. Her life. Her choice. Our future.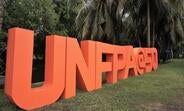 26 June 2019
UNFPA'S 50 years of ensuring rights and choices for all
UNFPA is 50 years and there are unique landmarks celebrations happening globally to acknowledge the birth of the United Nations agency devoted to improving the sexual and reproductive health of the population as well as...

Obstetric Fistula (OF) can be said to be one of the most serious, tragic and devastating...

Fifty years ago, it was hard for women to obtain contraception and relatively easy to...