Sexual abuse, Verbal abuse, Emotional abuse, Psychological abuse, Physical abuse and Financial abuse are all forms of Gender-Based Violence (GBV) that came to life during an art exhibition held to climax the 16 Days of Activism on 10th December, 2020 at James café in Accra.
In Ghana, the passage of the Domestic Violence (DV) Act in 2007 for many was a significant step in the goal of solving the Sexual and Gender-Based Violence (SGBV) canker. However, the inadequate of shelters in the country continue to be a source of worry as survivors are left clueless when locating a place of refuge in order to be shielded from their abusers. But it is the dawning of a new era and that narrative is...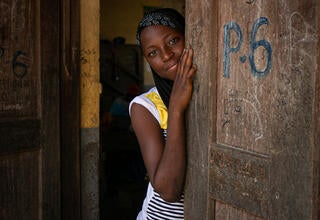 UNFPA Ghana with support from Prudential Life Insurance Ghana have empowered 500 vulnerable girls through the Kayayei Assistance Project (KASPRO) on Sexual and Reproductive Health and Rights education (SRHR), sexual and gender-based violence and the provision of vocational skills. A KASPRO Expo was held on 4th December,2020 to showcase the results of empowering vulnerable populations in the society.