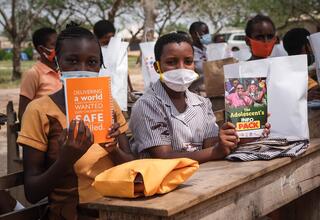 Friday, 12th February,2021 was a day of remembrance in the lives of 70 adolescent girls of the Odumse D/A Basic School, in Dodowa- Greater Accra Region.
The life-saving work UNFPA carries out in over 150 countries of the world is made possible by funding provided by Governments and other partners. The Government of Australia happens to be one of the Core Contributors to UNFPA's resources and morally supports the quest to achieve gender equality and the upholding of Sexual and Reproductive Health and Rights (SRHR).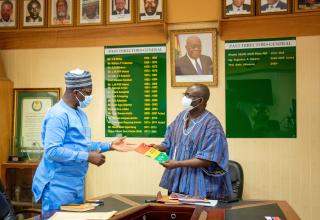 The media, comprising journalists, broadcast channels, editors, producers and media owners, hold a crucial duty in society to inform and educate the citizenry. In Ghana, like in many other places, the media has been an important tool for facilitating advocacy and sending out information in non-formal ways.