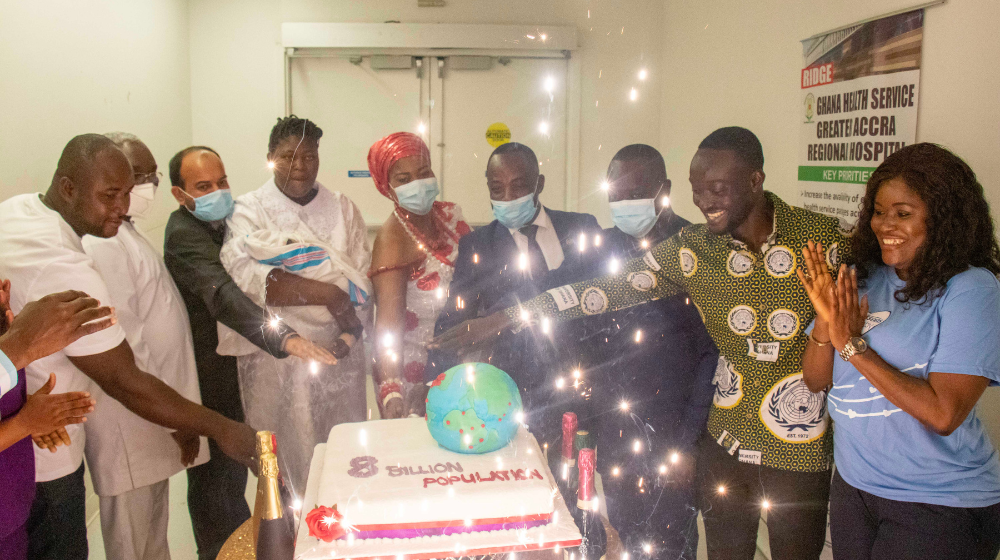 On 15 November 2022, the world stood still metaphorically to receive news that the global family had finally reached another milestone—of one 8 billion people on the planet. For many, this is alarming or disturbing considering current global challenges like climate change, food insecurity, poverty, and lingering human rights violations.
To strengthen health systems for eliminating incidences of maternal deaths in Ghana, UNFPA supported the Ministry of Health (MoH) to hold its 3rd Annual National Nursing and Midwifery Leaders and Managers Conference and 2nd Excellence Awards Ceremony in Kumasi, the capital of the Ashanti Region under the theme: "Ensuring the Resilience of the Health System Beyond the COVID-19 Pandemic: the role of Nurses and Midwives...
Today, as we commemorate the 10th anniversary of the International Day of the Girl, how many ten-year-old girls are able to look forward to realizing their full potential?