Accelerating the Promise, Ghana commits to achieving the ICPD Program of Action and the SDGs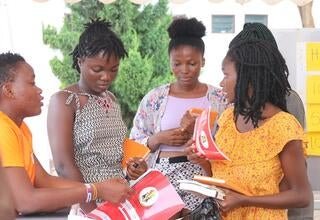 Ghana is characterized by the UNAIDS classification scheme, as a low-level generalized HIV epidemic country with the prevalence that consistently exceeds 1% among pregnant women. The prevalence rate of high-risk behaviors such as low condom usage as well as often secretive and stigmatized multi-partner sexual activity contributes to the spread of HIV and other Sexually Transmitted Infections (STIs).
This video shows UNFPA Ghana's strong commitment to ensure that the planet is safe and greener.