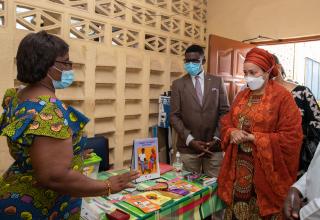 The emergence of COVID-19 has undoubtedly had a toll in realizing the Sustainable Development Goal 3- Good Health and Well-Being –especially on the delivery of reproductive health services such as maternal health, family planning, obstetric fistula, menstrual health, HIV and AIDS among others. As Ghana builds back better, UNFPA Ghana in collaboration with partners have supported the health sector to safeguard the rig...
As part of efforts to reduce the occurrence of sexual and gender-based violence and to ensure that perpetrators face the law, UNFPA and partners have trained 40 adolescent girls as paralegals to lead the fight against s...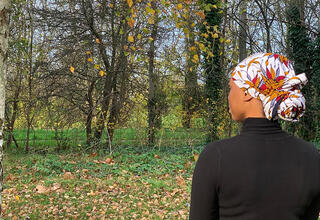 "I have not known what love is. I feel my birth was a mistake. I felt alone and I still feel alone." These are words being recounted to me by 25-year old, Lydia Eshun. She's young but has already been through the life cycle of many an adolescent girl in Ghana, but almost with double of challenges others like her face.