Every girl has the right to speak and to be heard. As we seek to build back a better and greener and bluer from COVID-19 pandemic, we cannot allow girls dreams and aspirations to be curtailed. Girls in Ghana as part of...
Ready for contraception, ready for my future as the theme for the 2020 World Contraception Day celebrations in Ghana, UNFPA Ghana with partners embarked on several activities to mark family planning week and encourage t...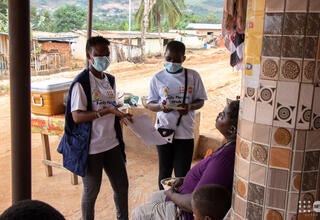 Located in the Mayera sub-district in the Ga West Municipality of the Greater Accra Region with a population of about 1000, the inhabitants of Mankyi face several societal challenges including teenage pregnancy. This according to Samuel Afedo, the Assemblyman of Mankyi, is worrying and leading to the increase in school dropouts among adolescent girls.