You are here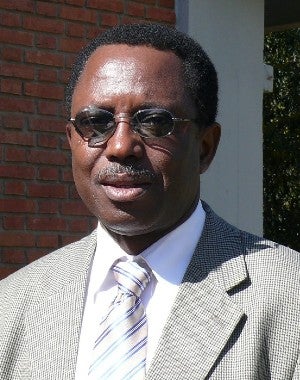 Yisa Barnabas
Mr. Yisa Barnabas has over 35 years of working experience in education, communication, advocacy, and development as well as humanitarian response at national and international levels. He was a lecturer at College of Education Minna and part-time lecturer at Federal University of Technology, Minna, Nigeria. He worked as the Chief Education Research Officer & Head of Population Education Department, Nigerian Educational Research & Development Council, Nigeria. 
In 1990 Mr. Yisa joined UNESCO as Chief Technical Advisor for Population Family Life Education, in Sierra Leone and then as Africa Regional Population Education Adviser based in Ethiopia. Thereafter, he worked as Regional Behaviour Change Communication and Advocacy Adviser, United Nations Population Fund (UNFPA), New York. Mr. Yisa served as UNFPA Representative to the Republic of Sierra Leone, The State of Eritrea, and the Republic of South Sudan respectively. Between 2017 - 2018 he served as the UNFPA Representative in the United Republic of Tanzania and South Africa respectively. Mr. Yisa retired from international service and is now based in Abuja, Nigeria as an independent consultant in population and development, and programme management. Currently, he is UNFPA Representative a.i in Ghana. 
His educational qualifications include BA Education from Ahmadu Bello University, Zaria, MSc Population Studies from University of Jos, Nigeria and MA Theology of leadership and Ministry from University of Roehampton, United Kingdom.