As part of activities to commemorate the 2021 International Women's Day (IWD), UNFPA Ghana launched an online-based radio station, Orange Radio, to serve as a platform to give young people the opportunity to speak out on issues of interest, while engaging relevant individuals and groups on broad development issues.
The launch was during a virtual Interactive Session with UNFPA Goodwill Ambassador and award-winning journalist formerly with CNN, Ms. Isha Sesay. The session was an opportunity to learn more about her journalistic journey, particularly her coverage of the kidnapping of the Chibok girls, Nigeria as well as her passionate advocacy against violence perpetrated at women and girls.
Ms. Sesay underscored the need to appreciate the role women played as frontline health personnel, caregivers, scientists, and leaders in the fight against the COVID-19. She also charged upcoming journalists and young people to highlight the work of women to achieve gender parity. "Journalists can promote gender equality by identifying gaps in decision making, putting a spotlight to fight against harmful practices such as female genital mutilation, and to tell stories about the resilience of women amidst challenges", she concluded.
Participants also engaged with Ms. Sesay through a Question-and-Answer session where she encouraged them accelerate advocacy particularly media advocacy towards ending violence against women.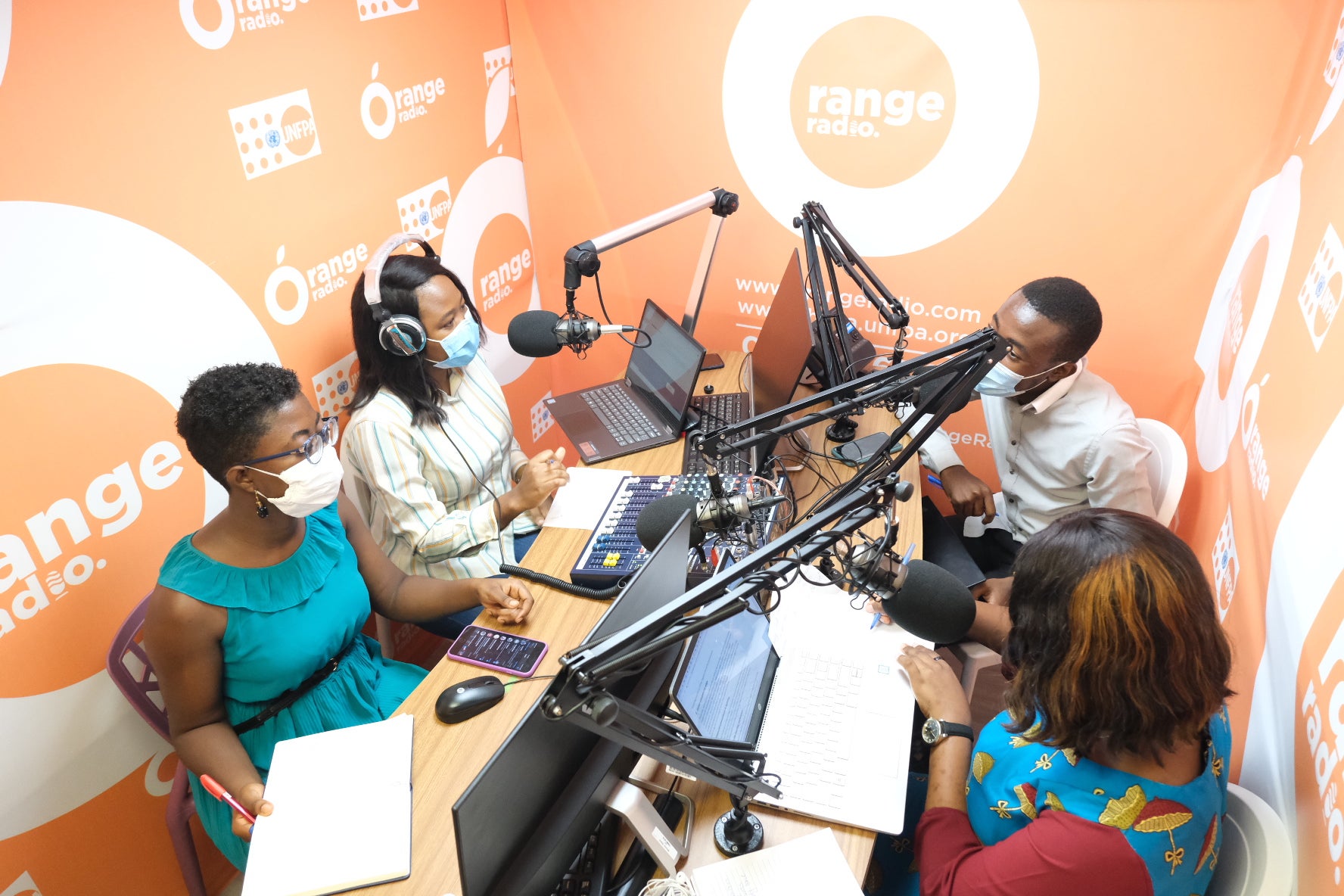 Mr. Jacob Eben, Communications Advisor at UNFPA West and Central Africa Regional Office in Senegal, in his closing remarks congratulated UNFPA Ghana for the move to establish Orange Radio, while admonishing young people 'to dream, to be Ebben determined and to maintain discipline' always.
Click HERE to access the radio station.