2019 happens to be a critical year for the United Nations Population Fund (UNFPA) all over the world. It is a year that represents the 50th and 25th anniversaries of UNFPA and the International Conference on Population & Development (ICPD), respectively. And as the saying goes, 'if you fail to plan, you plan to fail.' Against this background, the Country Office began the year with a retreat out of Accra—to Akosombo—in the Eastern Region of Ghana.
The planning meeting was typified by extensive deliberations on how UNFPA@50 and ICPD@25 were going to be marked at Country level for maximum impact; in keeping with expectations of the people we serve. There was also a resolution by personnel of various units within the Office for greater efforts to be made towards resource mobilization—a crucial factor required for UNFPA Ghana to continue delivering on its mandate of ensuring 'a world where every pregnancy is wanted, every childbirth is safe and where everyone's potential is fulfilled'.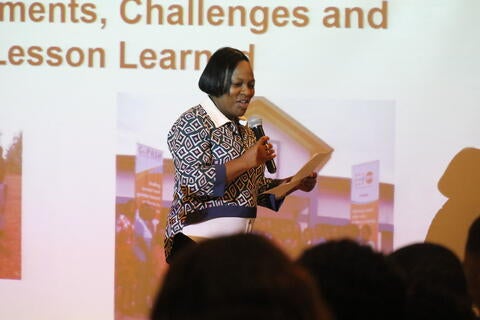 As was once said, "Live and work, but do not forget to play – have fun in life and really enjoy it." The planning meeting equally provided an opportunity for personnel staff to engage in various team-building exercises. It included morning fitness sessions, boat riding, mini golf tourneys, board games and an evening get-together dubbed the 'Old School' Night. It created a congenial atmosphere for both formal and informal interaction amongst staff to foster friendliness and a strong sense of teamwork needed for working more effectively.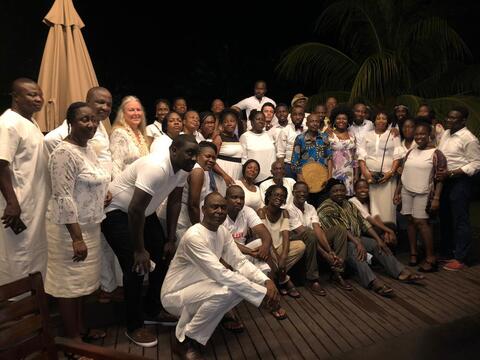 At the retreat, the UNFPA Ghana Youth Leaders (YoLe) Fellows and interns were formally assigned to the various units within the organization for mentoring.  
At the end of it all, staff expressed their commitment to achieving the high target set in the UNFPA Strategic Information System (SIS) and were full of praise to management for prioritizing team spirit as a tool for achieving results in the office.