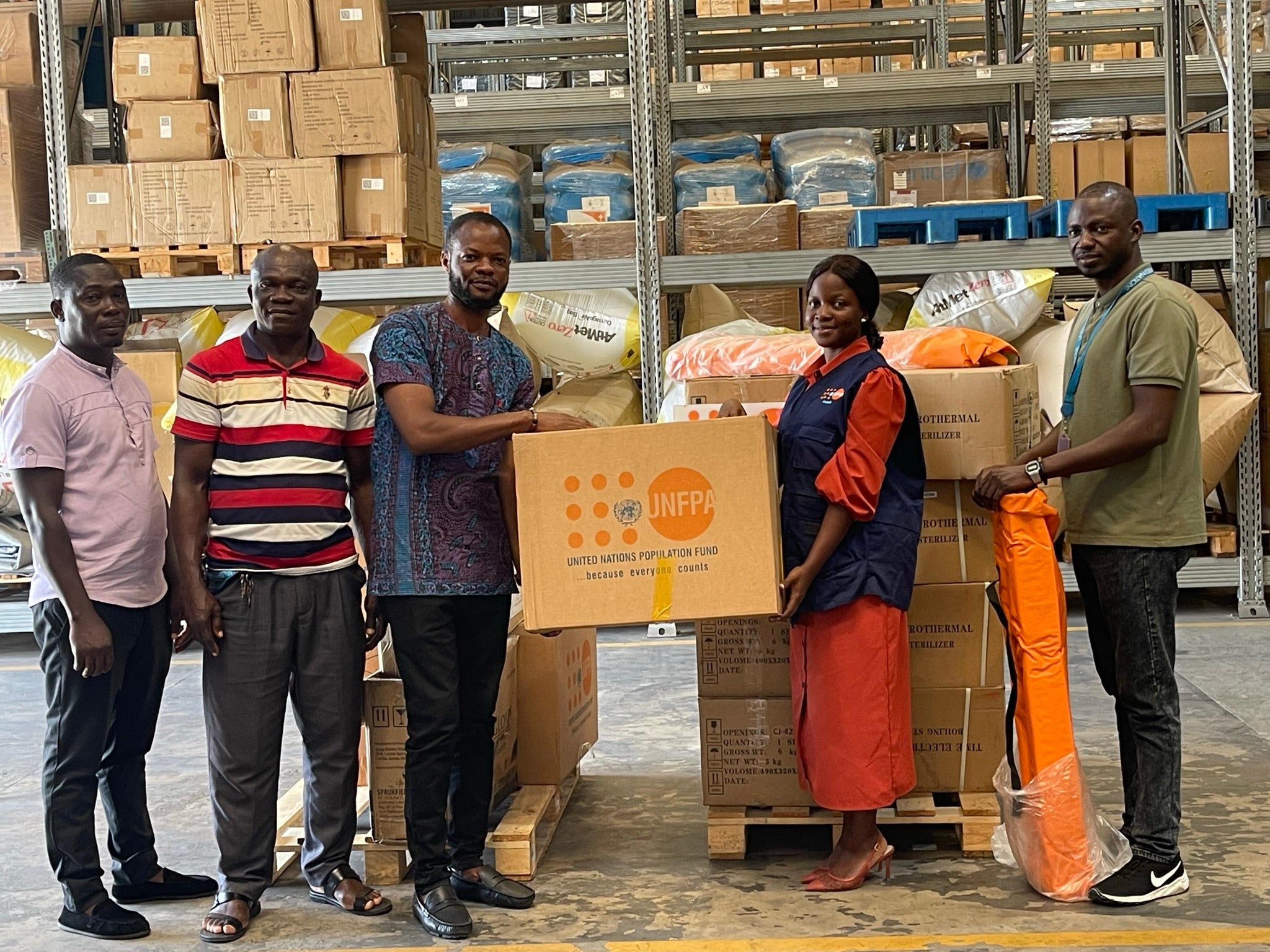 Presentation of Fistula Repair Equipment by UNFPA to the Mercy Women's Catholic Hospital, Mankessim.
Obstetric fistula is a serious childbirth injury that leaves women and leaking urine, faeces or both usually due to prolonged, obstructed labour without access to timely, high-quality medical care. The condition contributes to medical problems, social isolation, depression and deepens poverty and inequality. Though devastating, the condition is preventable and can be repaired through surgery.
As part of efforts to curb incidences of Obstetric Fistula among women and girls in Ghana, the UNFPA Country Office donated medical equipment to the Mercy Women's Catholic Hospital, Mankessim to support efforts of the medical facility in providing high-quality medical care to Obstetric Fistula patients. The donation took place at  the United Nations Humanitarian Response Depot in Accra with officials from UNFPA and the Mercy Women's Catholic Hospital present.
Presenting the items on behalf of the UNFPA Ghana Country Representative a.i., Mr. Barnabas Yisa, a midwife with the Reproductive Health Unit, Ms. Miriam Akoto stated that the items 'will go a long way to restore the dignity of women and girls suffering from Obstetric Fistula.'
Receiving the items on behalf of the Hospital, a Procurement Officer of the medical facility, Mr. Godfrey Moon Kwodyo expressed appreciation to UNFPA saying, 'the supplies will help to improve medical care for patients.'
UNFPA leads the global Campaign to End Fistula by providing strategic direction, technical guidance and support, medical supplies, training and capacity building, as well as funds for fistula prevention, treatment and social reintegration and advocacy programmes.