Women with disabilities account for almost one-fifth of women worldwide. Despite progress made, prejudice and systemic discrimination against persons with disabilities continues, along with extreme violations of their civil rights and liberties. The vulnerability of young persons and women with disabilities increases as they often experience exclusion from Sexual and Reproductive Health services, education and information.
Young people and women with disabilities face significant barriers to access information, education and services in sexual and reproductive health that are adequate, comprehensive and free of prejudice. At the same time, unwanted pregnancies, Sexually Transmitted Infections (STIs) including HIV/AIDS, harassment and sexual violence, to which many young persons and women with disabilities are exposed, are a major threat to their personal development, health and quality of life.
UNFPA, in a continuous effort to ensure that women, adolescents, young people and other vulnerable and excluded groups, including persons with disabilities, are empowered to make decisions regarding their sexual and reproductive health and life options is promoting the human rights and social inclusion of adolescents and young people living with disabilities through the "We Decide: Young Persons with Disabilities. A Programme for Equal Opportunities and a Life Free of Violence" initiative.
Following a capacity building on the initiative for 8 countries – Ghana, Nigeria, Cameroon, Liberia, Sierra Leone, Congo and Mali – in 2019, a 3-day Training of Trainers workshop on multi-sectoral global essential services package for GBV survivors, within the global framework of programmes on persons with disability commenced on Monday December 6, 2021 in Accra, Ghana and will end on Wednesday December 8, 2021.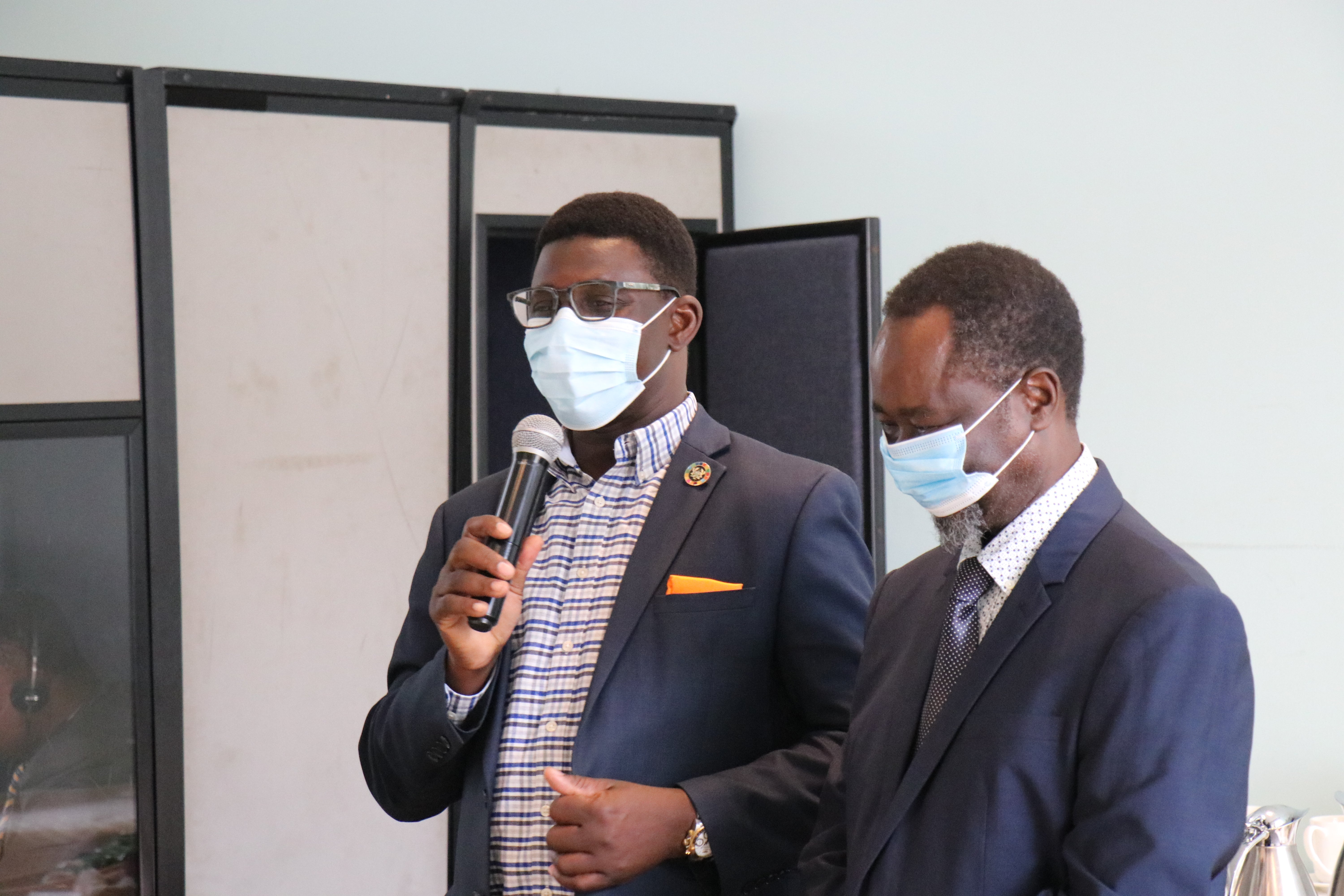 y Representative, Mr. Niyi Ojuolape, welcomed participants to the workshop and highlighted the importance of advancing the sexual and reproductive health and rights of persons with disability in the spirit of leaving no one behind. He expressed thanks to the team from the Regional Office and stated the pleasure of the Ghana CO in hosting the workshop.
On his part, the Gender Technical Adviser at the UNFPA West and Central Africa Regional Office, Mr. Idrissa Ouedraogo, who is spearheading the workshop, stated that its objective is to design and implement a model of intervention based on human rights; tackle discrimination against Persons with Disabilities and to promote gender equality, including the prevention of Sexual Violence and the Sexual and Reproductive Health of women and young persons with disabilities. He emphasized the need to end sexual and gender-based violence for all including persons living with disability.