Gender-based violence (GBV) is a growing concern in the world, it strongly violates the human rights of individuals hence the war against it must be hastened.  In an effort to fight the increasing concern of violence against people on the basis of their sex gender UNFPA partnered H.E Mrs Samira Bawumia the wife of the Vice President of the Republic of Ghana in establishing the Coalition of People against Sexual & Gender-Based Violence and Harmful Practices (CoPASH).
H.E Samira Bawumia who is the convenor of CoPASH, stepped up advocacy efforts by extending the drive to the doorstep of celebrities―since they wield significant influence over a section of society, particularly their fans.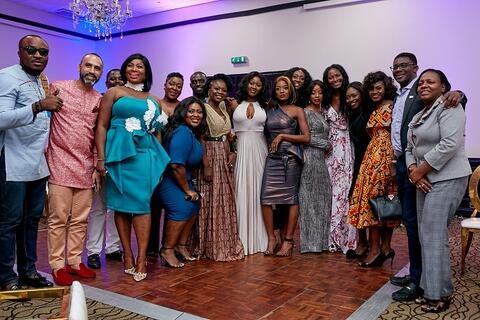 At an event hosted by Mrs Bawumia and with support from UNFPA Ghana on 29, November 2018, various celebrities across the arts, sports and entertainment divide present, pledged to add their voices to major campaigns targeted at forming a strong public opinion against SGBV/HPs in Ghana.
During the ceremony, H.E Samira Bawumia addressed the celebrities saying, "This is a time for us to amplify the voices of survivors of Gender-Based Violence and galvanize support to end violence against women." She also used the opportunity to admonish celebrities to be role models to inspire behaviour change in society in order to end this menace.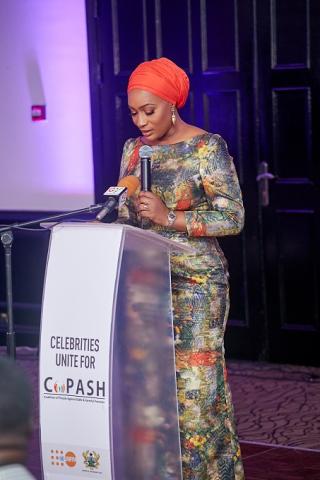 Other celebrities, including media personalities at the event recounted their own experiences with SGBV while calling on their colleagues to join forces to end SGBV/HPs in Ghana. The celebrities eventually made various pledges and commitments to using their craft, airtime and resources to contribute to efforts to mitigate SGBV/HPs in the country.