Mentorship is an integral and strategic tool that can contribute to maintaining standards, improving nursing and midwifery care and advancing results to achieve overall positive health outcomes.  The Government of Ghana intends to increase health and social care services, as well as, increase the need for mentors and preceptors to support the development of student nurses and midwives to achieve Universal Health Coverage (UHC).
With this in mind, the Ministry of Health (MoH) believes it is vital to retain and continue to facilitate the growth of professionals including nurses and midwives by augmenting their existing tools and skills to aid the delivery of quality comprehensive nursing and midwifery services nationwide. In line with this, MoH recently launched its maiden national policy guidelines for nursing and midwifery Professional Mentorship Programmes (PMP).
The launch took place at the MoH auditorium in Accra under the theme: 'Improving the Nursing and Midwifery system through Mentorship'. Speaking on behalf of the Minister of Health, Mr. Kwabena B. Oku-Afari stated that, 'this mentorship programme will help Ghana's efforts to accelerate the achievement of UHC.'
He was confident that the programme was going to yield strong, skilled, competent health professionals who will improve citizens' satisfaction with health care services in Ghana. Delivering a speech on behalf of the UNFPA Country Representative, Dr. Ismail Ndifuna reminded the gathering that the world is currently in the decade of action which calls for acceleration towards the achievement of the Sustainable Development Goals (SDGs).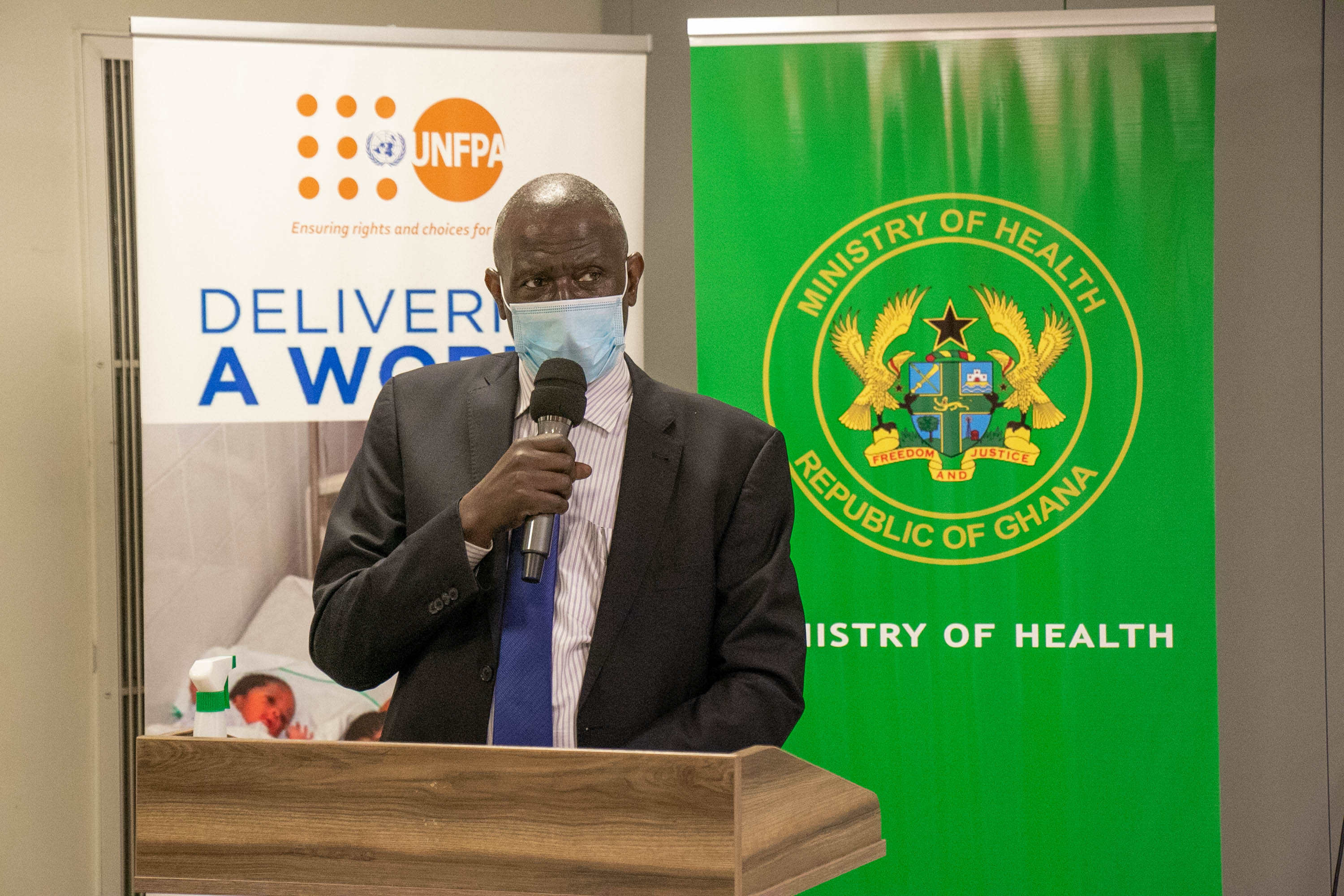 He added that UNFPA is currently working using innovative ways to achieve the three transformative goals of zero preventable maternal deaths, zero unmet need for family planning and zero sexual & gender-based violence and harmful practices. He commended the Ministry of Health, stakeholders, and partners for putting in place the guidelines, which he said, will go a long way to accelerate progress towards the 2030 agenda.