UNFPA in partnership with British High Commission and Junior Shapers Africa, hosted a Men and Boys Hybrid Dialogue as part of activities to commemorate Women's month. The in-person event took place at the Orange Loft at UNFPA Ghana and was well attended by some young boys from the Accra Municipal Assembly cluster of schools of the Ghana Education Service.
The panelists comprised of: Executive Director of Star Ghana Foundation, Mr. Amidu Tanko, ASP Dr. Foster Nanewotor, CEO Empowerment Consult Mr. Samuel Kyebi-Berko and Winner JSA Abrantie Gentleman Award, Mr. Jeremiah Komla Mawunyo Jnr. The session was moderated by the chairperson of the Star Ghana Foundation, Dr. Esther Offei-Aboagye.
In her opening remarks the Deputy Representative of UNFPA Ghana, Dr. Agnes Kayitankore said at UNFPA recognizes the need for a holistic approach to prevent and respond to Gender equality and empowerment of women. She said an important part of that approach is meaningful male engagement. We understand and values the pivotal role men and boys play in promoting gender equality and ensuring positive SRH outcomes. To that end, we involve multiple systems and stakeholders to meaningfully engage men and boys to challenge negative notions of masculinity and promote healthy, gender equitable relationships so as to facilitate effective interpersonal communication and shared decision-making. We intentionally contextualize our interventions, especially the ones involving male engagement to challenge and change gender power dynamics. She highlighted that the programming principles ensured that we achieve results for women, girls, and men, boys that are innovative, evidence-based, expert-led, and well-resourced.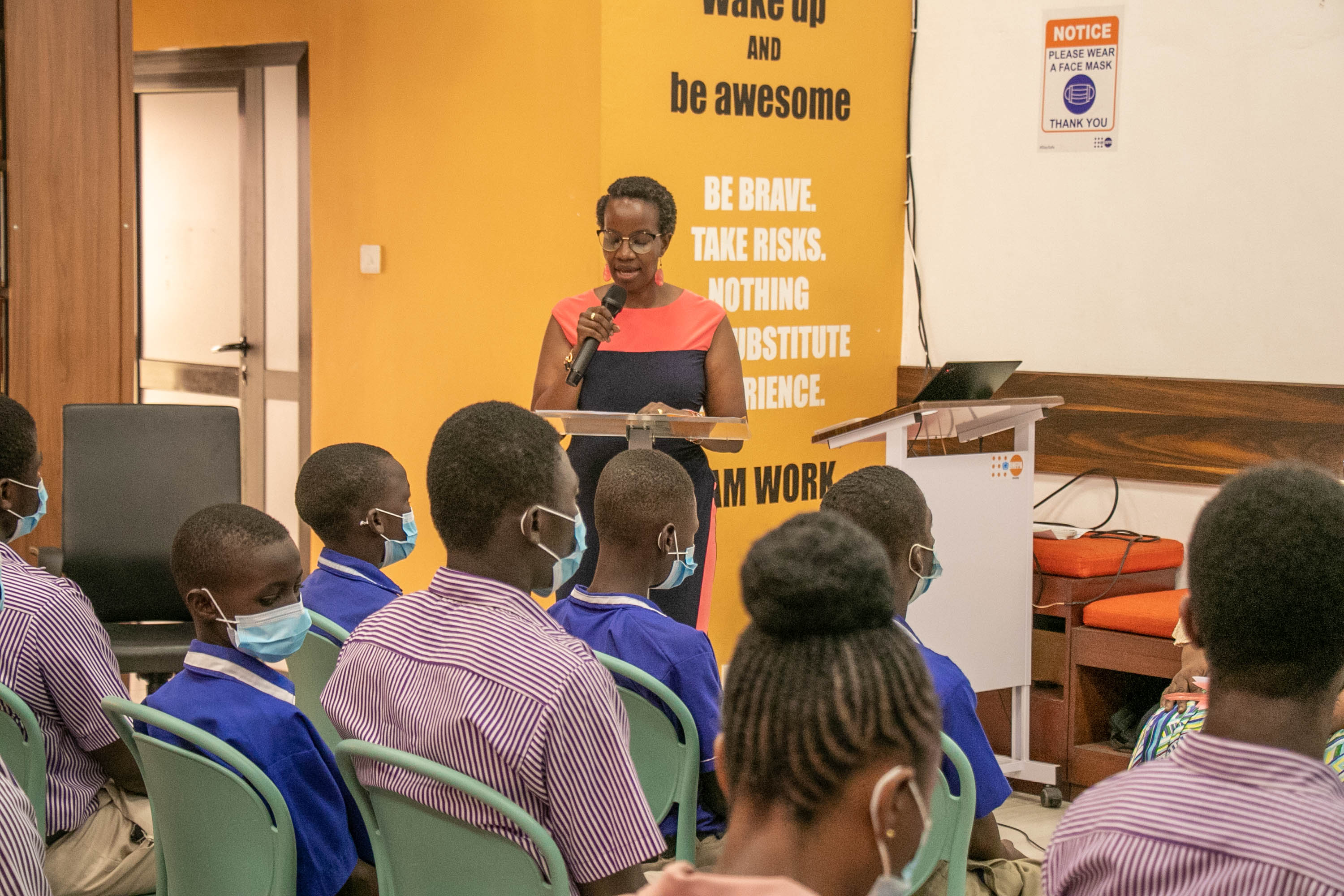 The Executive Director of Star Ghana Foundation, stressed that it is critical for women and girls to be empowered and not discriminated against right from the home. He admonished them not to embrace stereotypes. Also, he urged male figures at home to model the gender values they preach at their work spaces to encourage young boys to support women. 
Addressing the dialogue, the youngest panelist and winner of JSA Phenomenal Abrantie Jeremiah Komla Mawunyo Jnr shared that gender equality meant than women and men, girls and boys all enjoy the same rights, access the same resources, opportunity and protection. Therefore, as the month has been declared as Women's month, it's essential to remember that some girls are frequently pressured by their families to stay in the background or focus solely on house chores as their male counterparts thrive in diverse fields. Advocating and supporting girls make a big difference in this situation.
Mr. Felix Wood of the British High Commission and Foreign, Commonwealth & Development Office in his concluding remarks said gender-transformative programming is the gold standard for addressing gender norms, and it has been shown to yield greater impact than either gender-neutral or gender-sensitive approaches. He therefore encouraged all those working to advance gender equality to adopt gender-transformative strategies challenge gender inequities and transform gender norms in ways that promote health and social justice.