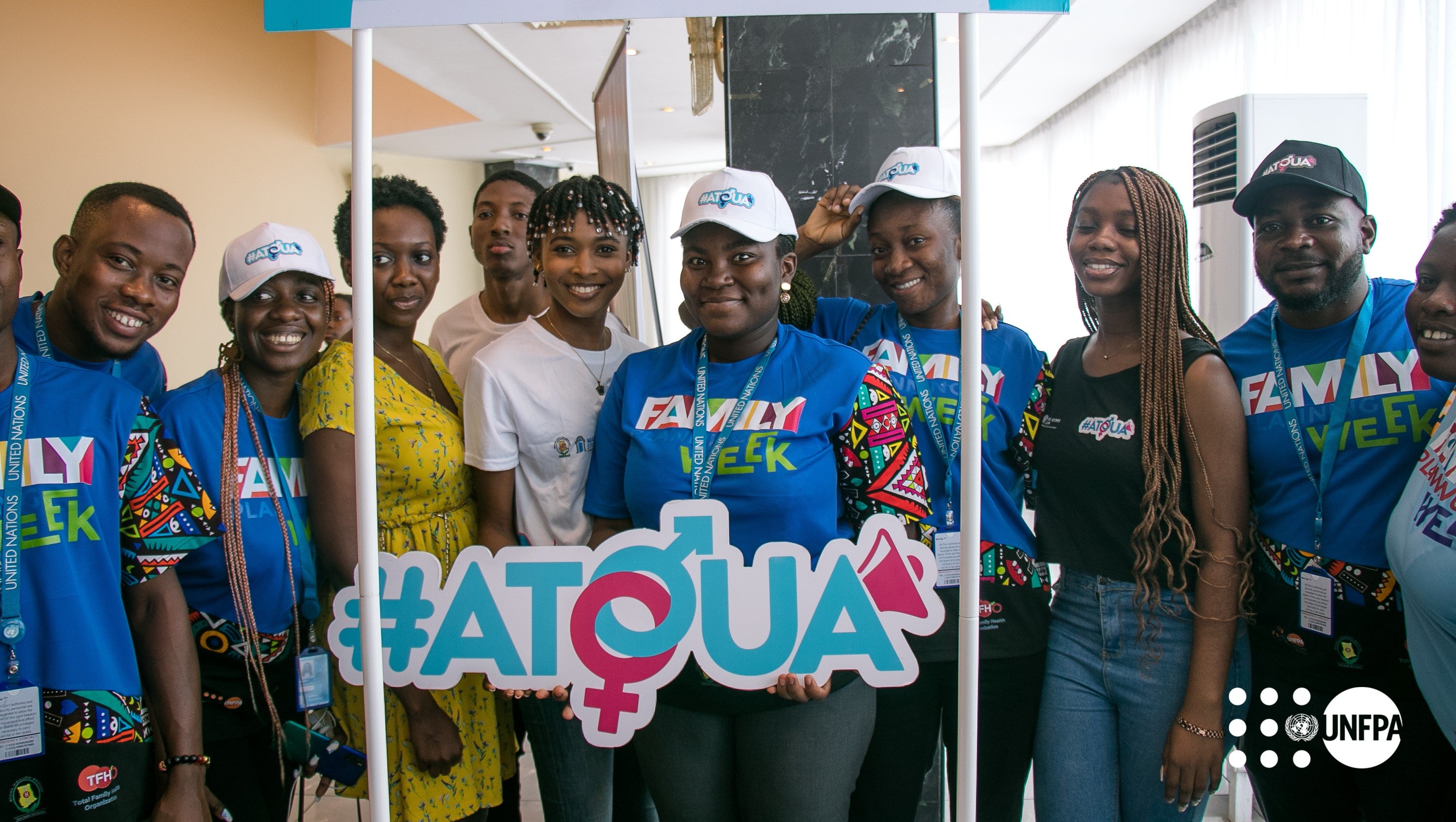 A section of the UNFPA Ghana Youth Leaders (YoLe) Fellows and youth advocates from partner organizations at the launch of the Family Planning Week and the 'Atoua' TV Series. Photo: Jean-Philip Lawson.
Across the globe, World Contraception Day is observed every 26 September and in Ghana, the entire week is dedicated to various activities and observances in what is known as the Family Planning Week. Together with Ghana Health Services and other partners, UNFPA Ghana during this week carries out various events to bring light to the importance of Family Planning for national development.
During this year's observation, the Country Office made an extra effort to meaningfully engage young people as advocates and to ensure that they were not at a loss about the importance of contraception to enable them stay in school to build their capacity in order to enable them to access more opportunities in the future—particularly for adolescent girls who risk dropping out of school due to unintended pregnancies.
Young people participated in the national launch event hosted by Ghana Health Service to officially commence the 2022 Family Planning Week. Following a series of events at the national level and in the Northern Region by the UNFPA Decentralized Office in Tamale, a national Youth Summit was convened where young people were specifically engaged on Reproductive Health Education.
  Some adolescent girls at the Family Planning Youth Summit which took place at the R.S. Amegashie Auditorium of the University of Ghana. Photo: Emmanuel Arthur.
It took an interactive form where students of some second-cycle institutions were engaged in a debate and 'Question and Answer' sessions to dispel the myths and misconceptions they had about Family Planning. There were also messages from partner organisations including the Planned Parenthood Association of Ghana (PPAG), Marie Stopes Ghana as well as a thematic presentation by the Ghana Health Service made by Ms. Claudette Diogo.
To climax the involvement of young people in this year's Family Planning Week celebration, UNFPA in collaboration with the Ghana Broadcasting Corporation (GBC), organized a special edition of their live edutainment TV Show — What Do You Know? — a Quiz competition that tested the knowledge of young students from the University of Ghana and University of Professional Studies, Accra (UPSA) on issues of Population and Development; Contraception and Family Planning.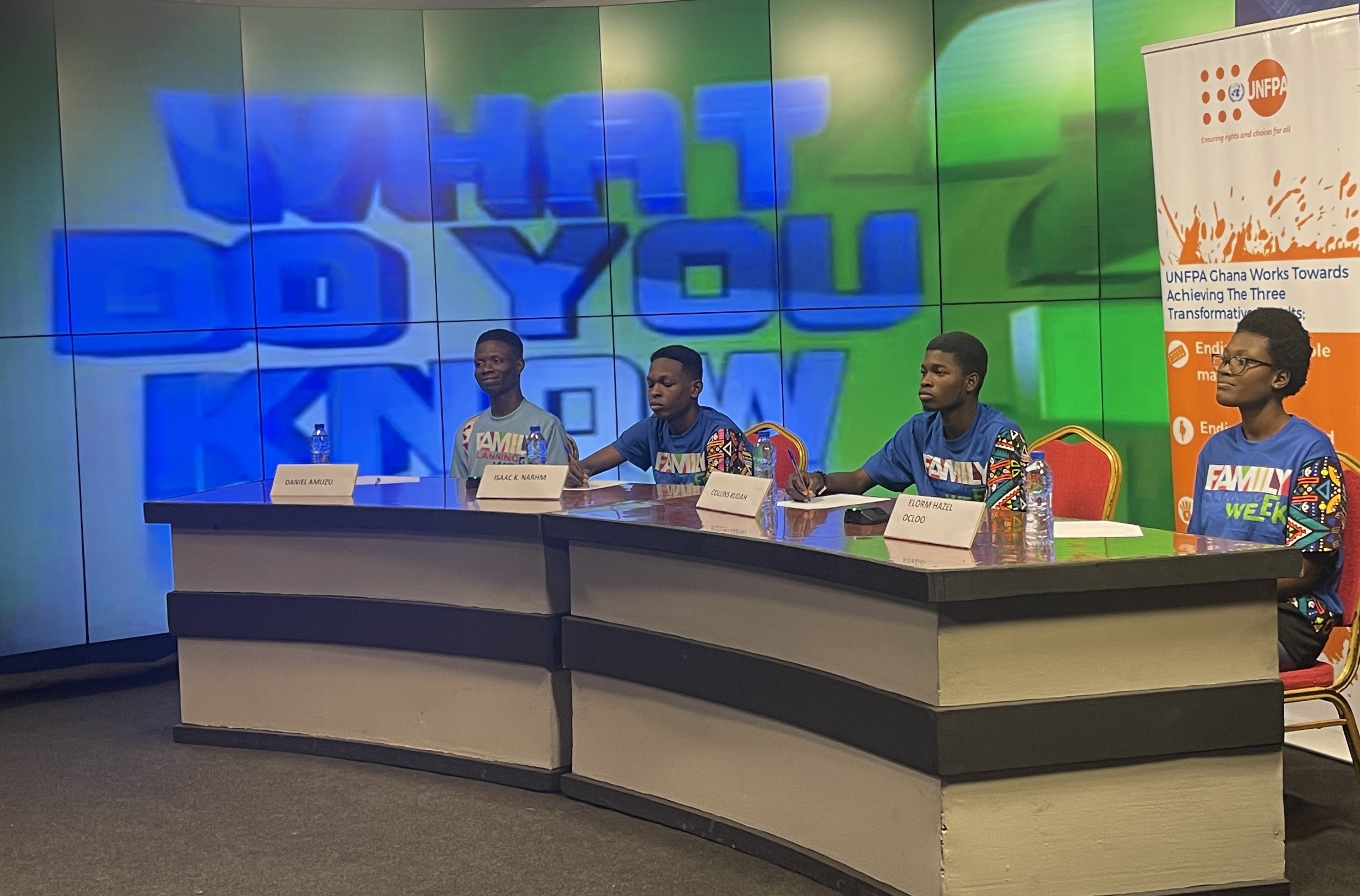 Young contestants taking part in the special edition of the 'What Do You Know?' Quiz contest at the GBC Studios in Kanda. Photo: Jean-Philip Lawson.
Participants and winners of the debate and What Do You Know Quiz contest were presented with various meritorious prizes to encourage them to be advocates for issues of Adolescent Sexual and Reproductive Health. UNFPA Ghana prioritizes adolescents and young people in programming to ensure none of them is left behind and most importantly, that they can fulfil their potential.