Female Genital Mutilation (FGM) is demeaning to womanhood. It violates and undermines the health and well-being of young girls. Many young women are traumatized due to the inhumane treatment they have to endure in the name of an outmoded culture.
It is imperative to protect women and girls from all violence and harmful practices because it is not only a moral issue but an infringement of their human rights as well. Ending FGM is critical to the economic and social progress of every nation.
UNFPA Ghana, in its efforts to accelerate action to eliminate Female Genital Mutilation (FGM) in Ghana, partnered with the Ghana Association on Women's Welfare (GAWW) to organize a day's advocacy and sensitization workshop on FGM targeting the urban-zongo community in Nima, Accra.
Addressing the public, UNFPA Deputy Representative, Ms Erica Goldson said, "while we appreciate the way of life of every society, we must condemn practices that violate the rights of its members.  FGM is dangerous and a life-threatening procedure that causes unspeakable pain and suffering to girls". FGM is illegal and must be treated by every community as a criminal case. This practice must end as a matter of urgency hence the need to galvanize the support of traditional and opinion leaders at the grassroots to completely eliminate this harmful and degrading practice by 2030, Ms Goldson concluded.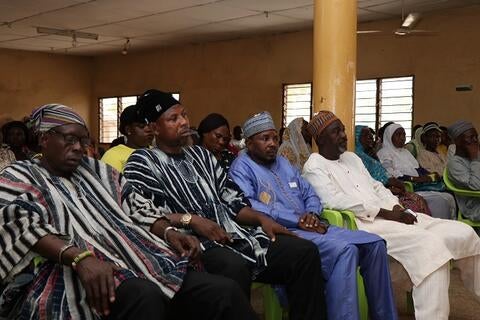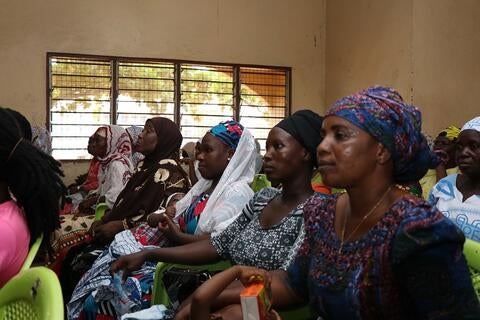 Ms Eunice Maasodong, President of GAWW urged individuals present including the media, to focus on issues affecting the dignity of women and expose perpetrators of this inhumane acts, so they can be penalized.
In addition, participants were cautioned about the health effects of FGM on victims which includes; excessive bleeding, infections, as well as long-term consequences for their sexual and reproductive and mental health. They were also made to understand the existing laws and repercussions of FGM.
In a focus group discussion to generate unique ways by which the practice of FGM can be solved, the community members acknowledged that parents, traditional leaders and the government have a huge role to play in eliminating the practice.
A participant, Hajia Alhassan stated," I want government to punish anyone who practices FGM, I can't believe how a girl is forced to endure this pain just to be accepted socially" Another participant Rafiatu Osman also lamented ," we seriously need to educate people to stop practicing FGM, if not for today I didn't even know it was still been practiced by some ethnic groups in Ghana and across borders. As a people, we need to understand that this is not culture"
The theme for 2019 observation of the International Day of Zero Tolerance for FGM is "Translate political decisions into concrete actions at the grassroots to reach the goal of zero tolerance to Female Genital Mutilation by 2030".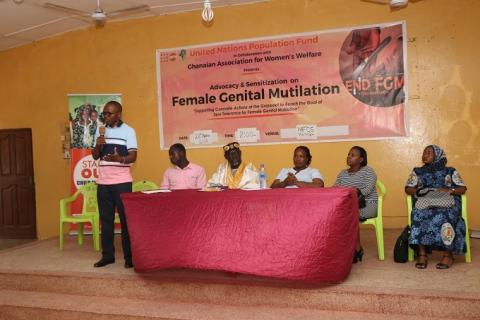 The participants resolved to educate individuals, groups and communities about the laws governing FGM and its negative health effects on victims. They also called for analysing strategies towards more effective, efficient and fairer solutions to eliminate FGM practices within the country.