The calendar month of May primarily focuses on women, child bearing and issues of Maternal Health. It includes such important dates as: May 5 for the International Day of the Midwife, Mother's Day on May 12, World Preeclampsia Day on the 22nd of May, as well as the International Day to end Obstetric Fistula on the 23rd of May.
On May 22, 2019, scientists gathered at the Kwame Nkumah University of Science and Technology (KNUST), to commemorate World Preeclampsia Day under the theme: "Improving Management of Preeclampsia through Awareness, Research & Innovation'. Both men and women as well as young students danced to Prince Nico Mbarga's "Sweet Mother" hit of the 70s. It ably served as prelude to the presentations that were to follow.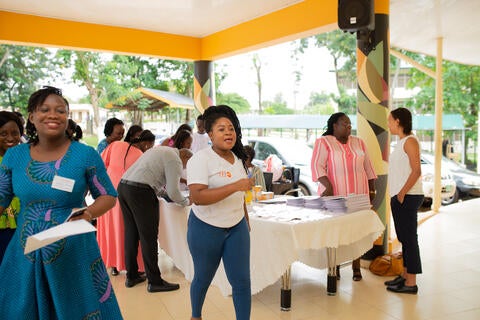 In Ghana, hypertension in pregnancy (Pre-eclampsia) is one of the top five pregnancy-related causes of maternal deaths, together with hemorrhage, abortion and its complications, infections and ectopic gestation. In some regions including the Greater Accra region, eclampsia is the leading cause of maternal deaths.
Speaking at the event, Chairperson for the occasion, the Pro-Vice Chancellor of the KNUST, Prof. R.A. Dickson, vowed to do whatever it took within her capacity to raise awareness, conduct research and share knowledge that will contribute to ending Pre-eclampsia in Ghana.  She intimated that this decision was influenced by the sad loss of her university roommate—who was more than a sister to her, to the condition.
Guest Speaker for the occasion, Prof. R. L. Davis of the University of Tennessee Health Science presented a research on the current evidence that relates APOL1 genes to increased risk of Preeclampsia and Kidney. He said '10 million women develop preeclampsia each year worldwide and 76,000 pregnant women worldwide die from preeclampsia/hypertension during pregnancy each year'.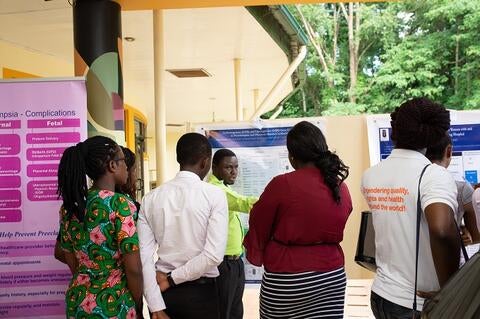 In a message delivered by Dr. Ismail Ndifuna on behalf of the UNFPA Representative, Mr. Niyi Ojuolape, he stated that UNFPA's transformative goals makes it imperative for the organization to work to end pregnancy-induced hypertension. "If left unattended to, preeclampsia will affect the realization of the specific goal of ending preventable maternal deaths, so this goal should the business of individuals, organizational advocates, researchers, health service providers, civil society organizations among others", he echoed.