Abuse is not only physical, it can be emotional too, and even that one is more severe, as there is hardly any evidence of it. - Stonebwoy 
One of the priorities of the United Nations Population Fund (UNFPA) is bringing to zero the incidence of SGBV in Ghana. To aid this process UNFPA in support of the Domestic Violence (DV) Secretariat of the Ministry of Gender, Children and Social Protection (MoGSCP) established the Orange Support Centre- a multiagency operated centre that provides an array of psychosocial and legal support to survivors and victims of SGBV.
To show his support to ending the menace in Ghana, Stonebwoy and his management paid a courtesy call on the UNFPA Resident Representative, Niyi Ojuolape. During his meeting with the Representative, he expressed the need for efforts to be targeted towards the elimination of such violence and the provision of counselling and psychosocial services to those in need of it. He also put forward the need to have an avenue where people can seek counsel even when they are not abused as this can help prevent violence from occurring in the first place.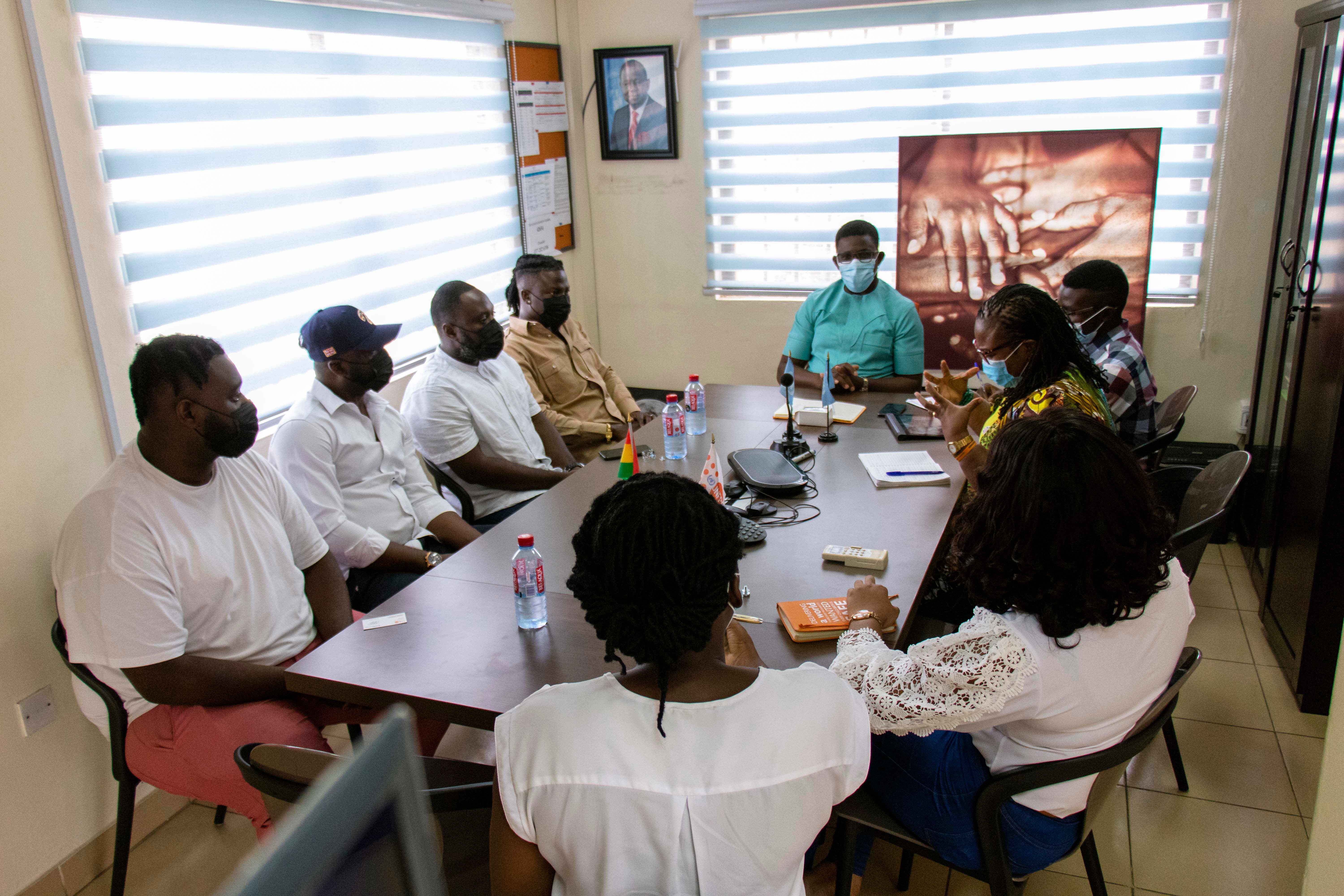 Mr. Niyi Ojuolape expressed his appreciation to him for coming forward and adding his voice to end SGBV in Ghana. He encouraged the team to keep up the good work and added that a peaceful community and home is as important to UNFPA as it is to Stonebwoy and his management. He also mentioned that, with Stonebwoy on board, the campaign to promote the Orange Support Centre, the toll-free number 0800111222 and the BoaMe App dubbed the '111/222 campaign', will reach greater heights. 
UNFPA Ghana anticipates the official launch of the collaboration and the 111/222 campaign.