For many initiatives to work, they will almost always require a guideline or blue print. This means, addressing issues of social concern like Domestic Violence (DV)—which UNFPA works to eliminate—cannot happen without a clear line of policy. Policies provide guidelines, as well as set limits on the nature of actions to be taken towards the accomplishment of a goal.
In 2009, a National Domestic Violence policy was formulated to guide processes for addressing issues of Gender-Based Violence in Ghana. Ten years on, the custodian of the policy, the Ministry of Gender, Children and Social Protection (MoGCSP) has seen need for the policy to be reviewed to make it more responsive to current trends.
The Domestic Violence Secretariat of the Ministry has therefore organised a National Level Stakeholder Consultation to review the National Domestic Violence Policy (2009-2019) and Plan of Action to implement the Domestic Violence Act, 2007 (Act 732). The meeting brought together partners, including International Governmental Organizations, CSOs, NGOs, to deliberate on the way forward for an updated policy.
Addressing participants at the opening ceremony of the event, Mr. Niyi Ojuolape, Country Representative of UNFPA Ghana, expressed confidence his belief that 'the meeting has the skilled resource personnel to develop a new policy on Domestic Violence in the country, which will take into cognisance the ever-evolving digital world, while reflecting the need and realities of women and girls, Persons with Disabilities (PWDs), and people in hard-to-reach communities.
The meeting was also graced by the Hon. Deputy Minister of MoGCSP, Hon. Freda Prempeh who said, the overall goal of the policy review would aim at 'eliminating Domestic Violence from the Ghanaian society, create family cohesion and provide a peaceful environment to accelerate national development.'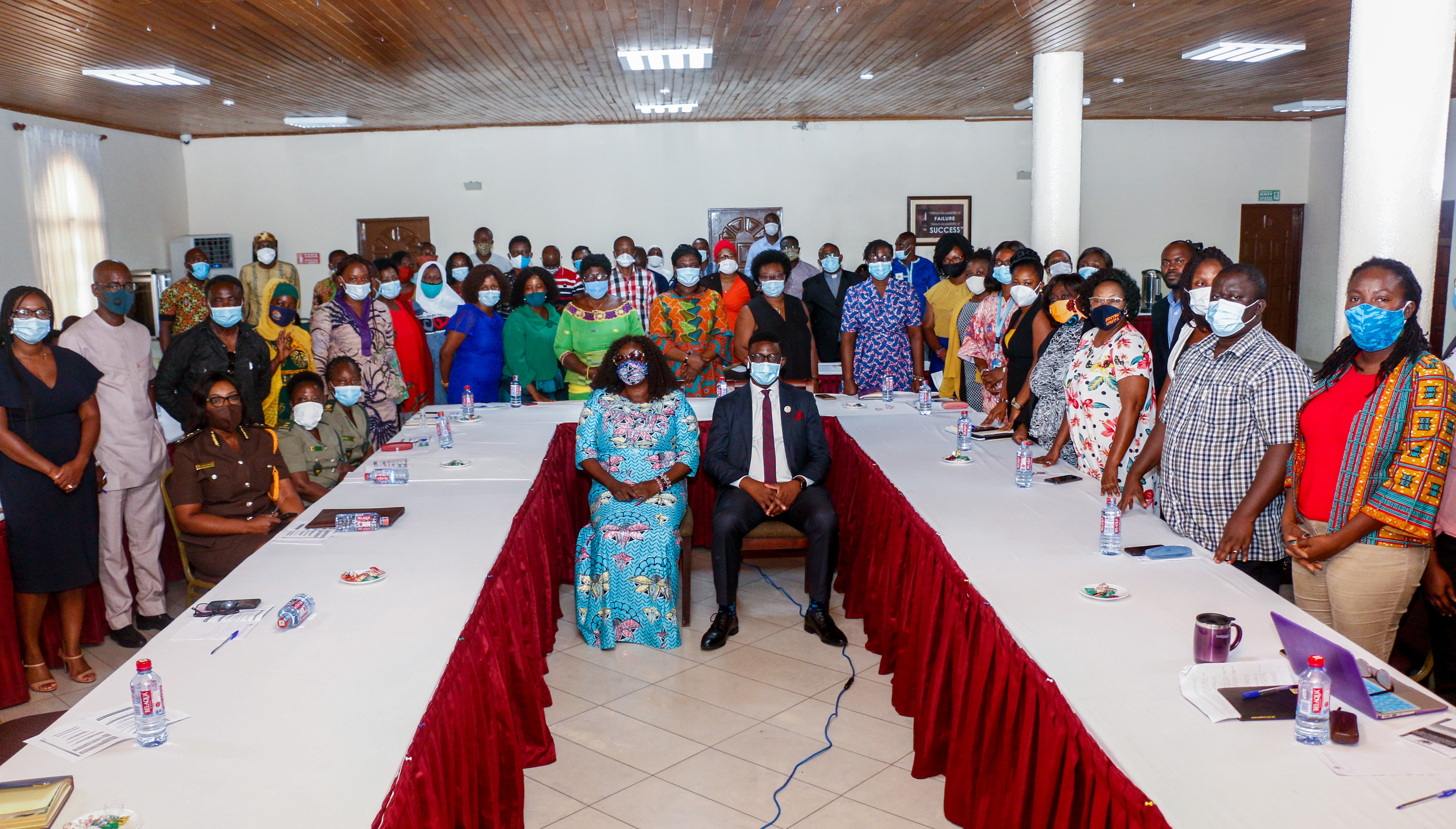 A 2016 Survey on Domestic Violence in Ghana indicated that about 28% per cent of women in the country experienced some form of domestic violence prior to the survey. The report also revealed that young women between the ages of 5 and 19 were more likely to have experienced DV as compared to women aged between 30 and 39.
UNFPA provided technical and financial support to the Ministry towards the successful implementation of the exercise, in the expectation that it will contribute to efforts at bringing to zero, all incidences of gender-based violence and harmful practices in Ghana.