19-year old Fafa has a greater chance to fulfil her dreams of being a nurse, through the UN Joint Programme on Empowering Adolescent Girls
The 2018/2019, the Ghana Health Service District Ranking of adolescent pregnancy placed Akatsi North District in first position for its high prevalence in the Volta Region. 19-year-old Fafa residing with her grandmother in the Ave Afiadenyigba community, is part of the adolescent pregnancy statistics in the district. She is four months pregnant.
Fafa got pregnant at age 18 by her unemployed 21-year-old boyfriend. Fortunately, Fafa was identified by a nurse trained under the Safety-Net Programme, a set of key interventions that provide a comprehensive plan of care for pregnant adolescents and adolescent mothers, and further promotes the back-to-school policy for the beneficiaries.
She expresses her excitement and confidence in returning to school to become the nurse she has always dreamed of, "My school mates and teachers do not tease me. I believe it is also because of the adolescent health club in my school. They teach us a lot including how to be sensitive to sexual and reproductive health issues".
Both the Safety-Net Programme and adolescent health clubs are supported by the UNFPA-UNICEF Joint Programme on Empowering Adolescent Girls, funded by Global Affairs Canada. The programme is coordinated in the Volta Region by the regional coordinating council and has been largely successful through varied interventions facilitated by government – Ministries, Departments and Agencies- the Department of Gender, Department of Social Welfare, Ghana Health Service, Ghana Education Service, National Youth Authority, Domestic Violence and Victims Support Unit (DOVVSU)- and civil society organisations.
The District Health Director, Michael Kofi Sedofia Zigah, confirms "We have benefited from both UNFPA and UNICEF in building the capacity of health personnel and rolling out interventions to improve the overall health outcomes of adolescents, especially adolescent girls. We are poised to further reduce adolescent pregnancy in the district.  We work in collaboration with the Ghana Education Service to ensure the in-school adolescents are given the age appropriate reproductive health information".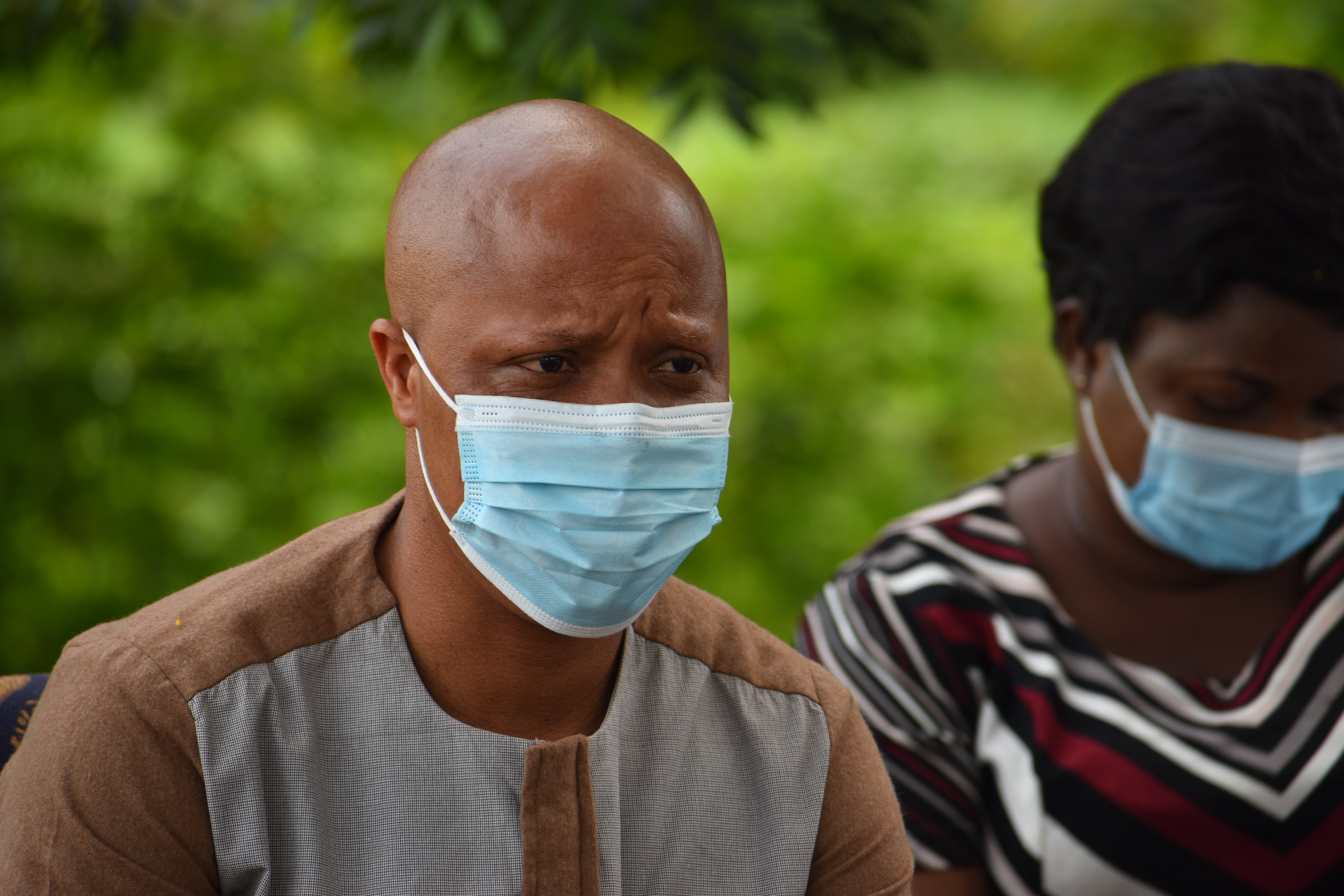 The District Health Directorate is looking forward to further support from partners to host a one-stop health facility that provides all the services needed by adolescents, including mobile scan devices, so that pregnant adolescents do not have to travel to other districts for comprehensive care.