Every woman needs quality health care during pregnancy, delivery and postpartum despite any living conditions. The unavailability of quality maternal healthcare poses a huge effect on the health of the mother and the child. UNFPA, over the years has committed to ensuring that safe motherhood becomes a reality and an important human rights for every mother.
 UNFPA has donated some laboratory equipment to the Ministry of Health, Ghana to improve upon the midwifery workforce in low resource settings. The Midwifery department of the Garden University, Kumasi were some of the beneficiaries nominated by the Ministry.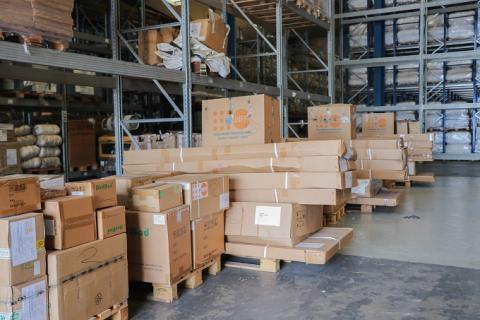 The items include; newborn resuscitation simulator, stethoscope, breastfeeding simulator, subcutaneous implant training model, cutting, suturing and repair of perineum simulator, Intrauterine device (IUD) training simulator among others.
Expressing gratitude on behalf of the University, Dr. Ekpoanwan Esienumoh, Associate Professor of Midwifery said the items will go a long way in adding value to what they teach at Garden City University and believe it will contribute to the zero maternal deaths the country is aiming.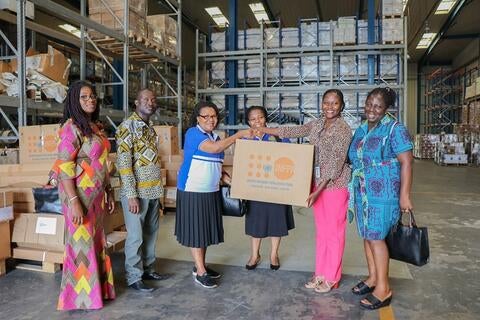 Dr. Ekpoanwan said the equipment will enhance the teaching and learning process for students because "Everything we do in school is very practical, now our students will be able will have access to a mini laboratory just like the hospitals. They will be able to practice and gain confidence and proficiency before handling live patients" she added.
Continually, UNFPA works with government and partners to help build a skilled, midwifery workforce in low-resource settings. UNFPA focuses on four Key areas: strengthening competency-based midwifery training, developing strong regulatory mechanisms to ensure quality services, raising the voices of midwives by establishing and strengthening midwifery associations and advocating for increased investments in midwifery services.
 UNFPA also works well to create a conducive environment for midwives by advocating for adequate workforce policies to improve their productivity.