With growing concerns about the sustainability of health programs and the need to seek alternative sources of financing for Sexual and Reproductive Health and Rights towards achieveing Universal Health Coverage (UHC), UNFPA brought together various stakeholders for the 2nd Private Health Sector Summit.
The participating bodies included stakeholders from the public and private health sector for a discussion on the theme: "Engaging the Private Health Sector in the post-pandemic response to accelerate towards achieving universal health coverage." 
In his opening statement, the UNFPA Ghana Representative a.i., Mr. Barnabas Yisa stated that 'Private facilities and pharmacies continue to serve as a critical channel for last mile distribution of health commodities including contraceptives even during the COVID-19 lock down, which enabled women and girls to have access to contraceptives while reducing incidences of unintended pregnancies.' He equally wished all stakeholders fruitful deliberations towards making meaningful resolutions at the end of the summit.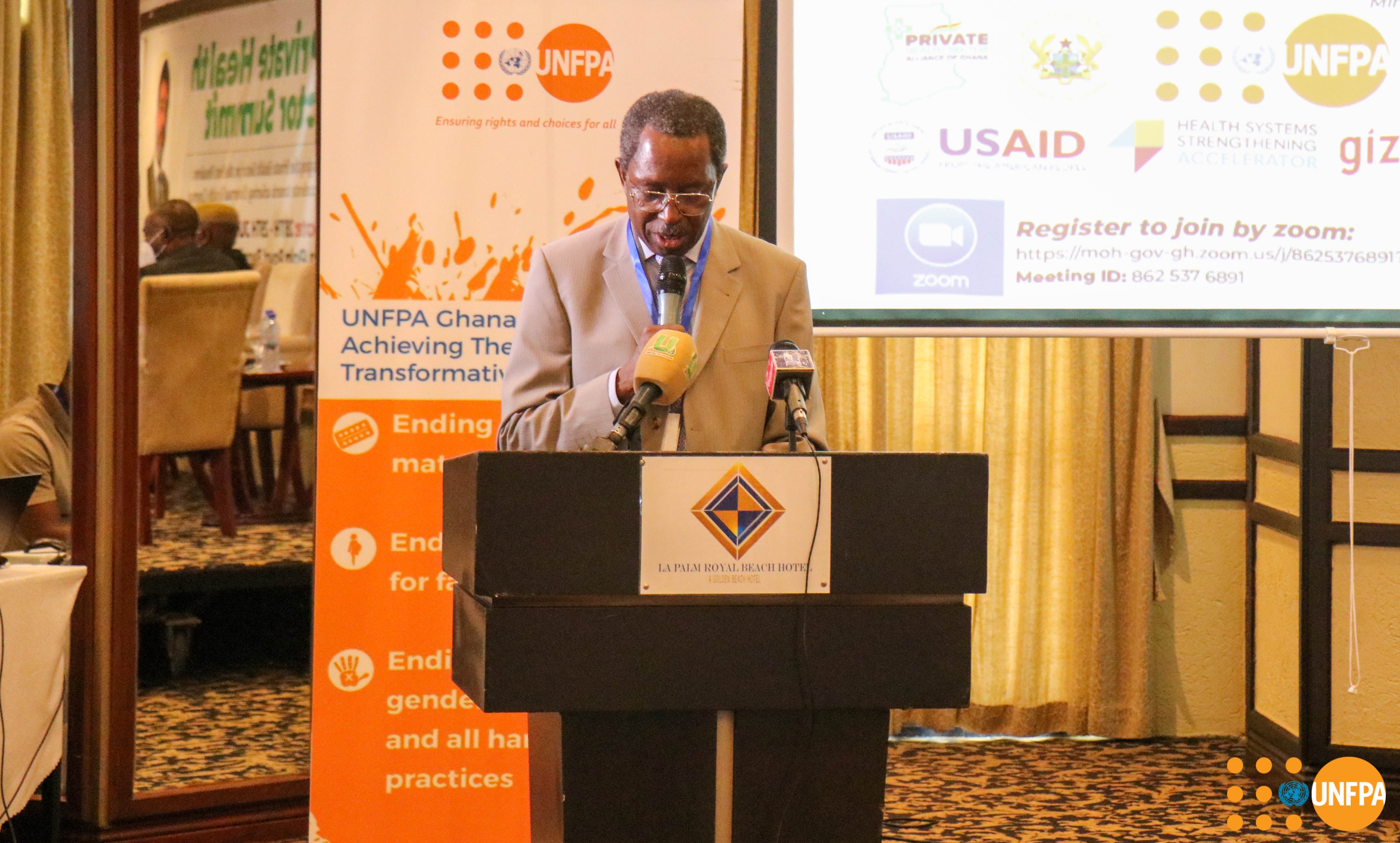 The UNFPA Ghana Rep a.i., Mr. Barnabas Yisa, making remarks during the 2nd Private Health Sector Summit.
Ms. Dela Bright Gle, the UNFPA National Programme Analyst for Reproductive Health Commodity Security (RHCS) also gave a presentation to kick-off a discussion on sustainable domestic financing for family planning. Mrs. Gle shared with stakeholders how most of the procurement of family planning is done by donors, specifically UNFPA, USAID and the West Africa Health Organization (WAHO). She disclosed that it was important that Ghana starts moving from donorship to ownership in terms of family planning commodities. 
Dr. Ama Fenny, a senior research fellow at the Institute of Statistical, Social and Economic Research (ISSER), corroborated the remarks by Ms. Dela Bright Gle by calling the attention of all stakeholders to the country's drive towards universal healthcare and the push for sustainable financing for family planning which should ultimately drive the sector to cover and help more Ghanaians, especially the vulnerable and marginalized groups.
These remarks were followed by a lively discussion on strategies to improve domestic financing for family planning, mechanisms to involve the private sector and the need to conduct an assessment of the family planning funding gap in the transition from donorship to ownership.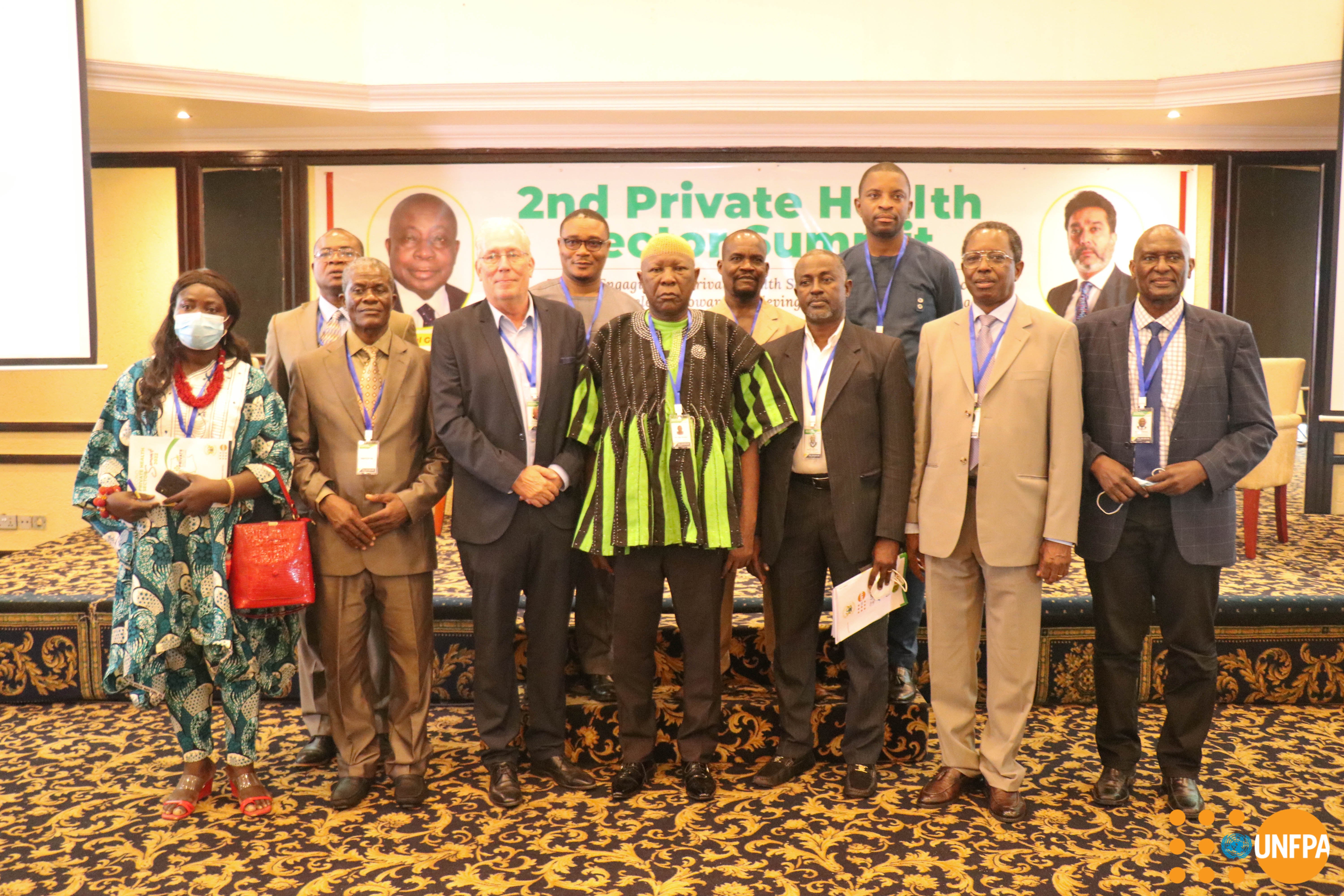 A group photograph of representatives from participating institutions at the 2nd Private Health Sector Summit.