On January 20 2022, a truck transporting mining explosives collided with a motorcycle on the Tarkwa-Bogoso-Ayanfuri road in Ghana's Western Region. The collision caused an explosion that levelled the neighbouring village of Apeatse. The unfortunate incident has devastated various families, leaving dozens in mourning, panic and aggravated socioeconomic challenges.
While such situations adversely affect all involved, the United Nations Population Fund (UNFPA) recognizes that in such emergency situations, women and children often bear a double portion of the reproductive and economic consequences. As such, with a sense of urgency, the agency, represented by the deputy representative Dr. Agnes Kayitankore presented to the Ghana Health Service (GHS), 1095 dignity kits. These kits are standardised emergency supplies consisting of sanitary pads, undergarments, toothpaste and brushes, washing soaps, towels, bathing soaps, razor blades, and condoms (male and female) provided to individuals and families in emergency situations. They provide immediate relief and allow individuals access to items that meet their basic immediate needs.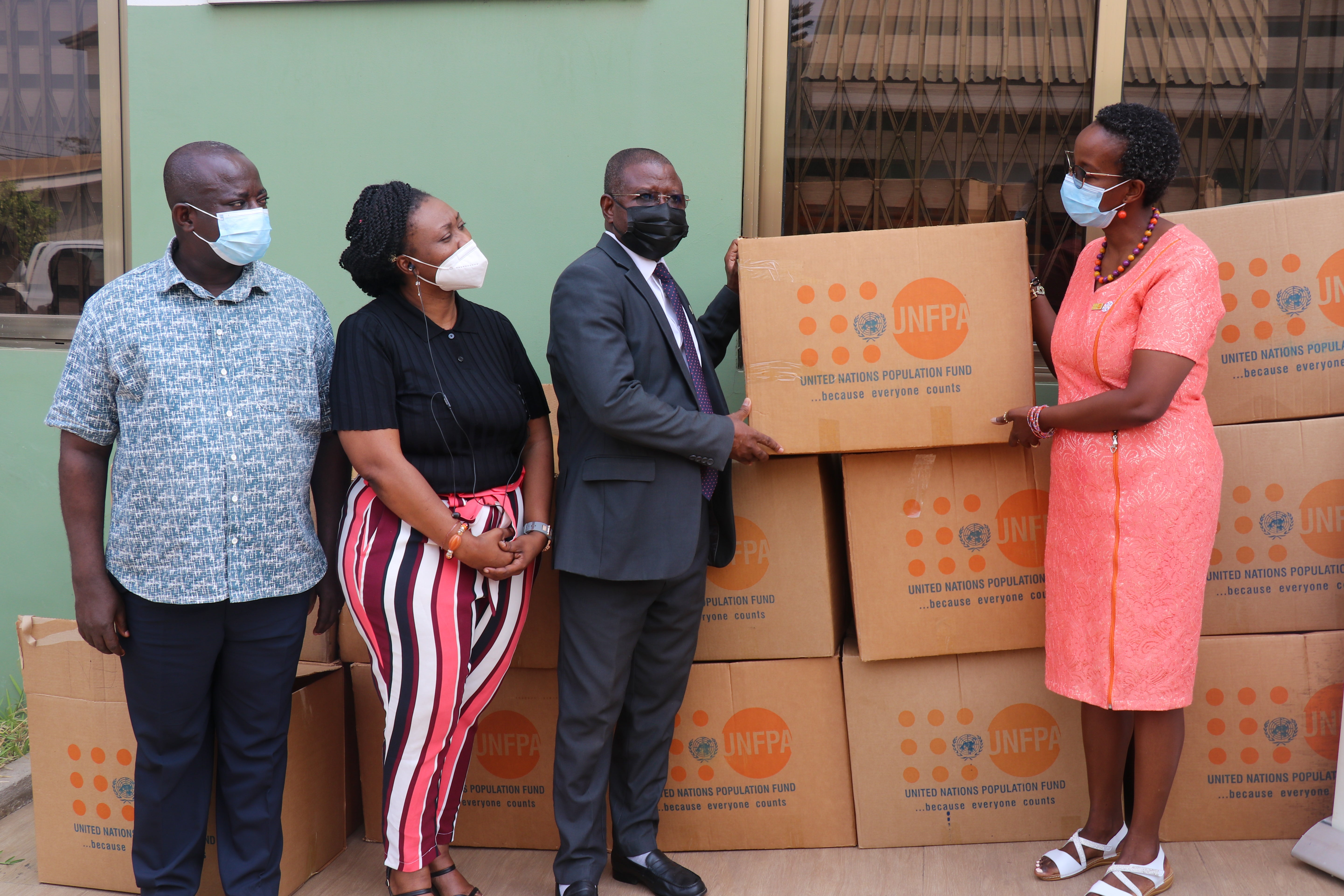 During the presentation, Dr. Kayitankore sympathised with the bereaved families and those who had lost properties. In her address, she added that while the government worked to rebuild the township, UNFPA was going to help them meet their basic hygiene needs.
Dr. Kofi Issah, Director of the Family Health Division of the Ghana Health Service who accepted the kits on behalf of the Director-General of the Ghana Health Service thanked the organisation for their timely intervention and thoughtfulness. He mentioned that the gesture was a symbol of encouragement for the people of the Bogoso-Apeatse township.
Earlier in the week, as part of the humanitarian response to the Bogoso explosion, the UNFPA Country Office joined the UN Inter-Agency Working Group on Emergencies (IAWGE) to conduct a needs assessment of the disaster and donate relief items to affected persons.