The Gender Ministry held its annual Summit with stakeholders at the Best Western Plaza Hotel. Stakeholders at this year's summit pledged their support towards innovation that will strengthen service delivery for children and women in Ghana. The theme for this year's summit is: "Innovations for Service Delivery".
The Ministry admitted that the COVID-19 pandemic had brought the issue of children and the vulnerable to the forefront, with an upsurge in rape, Gender-Based Violence (GBV), child marriages, defilement, and human trafficking, among other things. Hence, the need to focus on innovative ways to provide services for vulnerable women and children in Ghana.
Hon. Cecilia Abena Dapaah, the deputy minister for Water Resources, Works and Housing, said the summit would help review the 2020/2021 performance of the Ministry with the aim of identifying challenges and drivers for effective and efficient service delivery as well as a agree on strategies that will enhance innovation through technology to improve service delivery.
The Deputy Representative of UNFPA Ghana, Agnes Kayitankore, in her speech stated that UNFPA has worked with partners such as the MoGCSP's DV Secretariat to implement a variety of strategies, including innovative digital platforms like the Boame App and the Orange Support Centre, which uses technology to provide integrated support for SGBV victims and survivors via a mobile app and toll-free number (0800 111 222).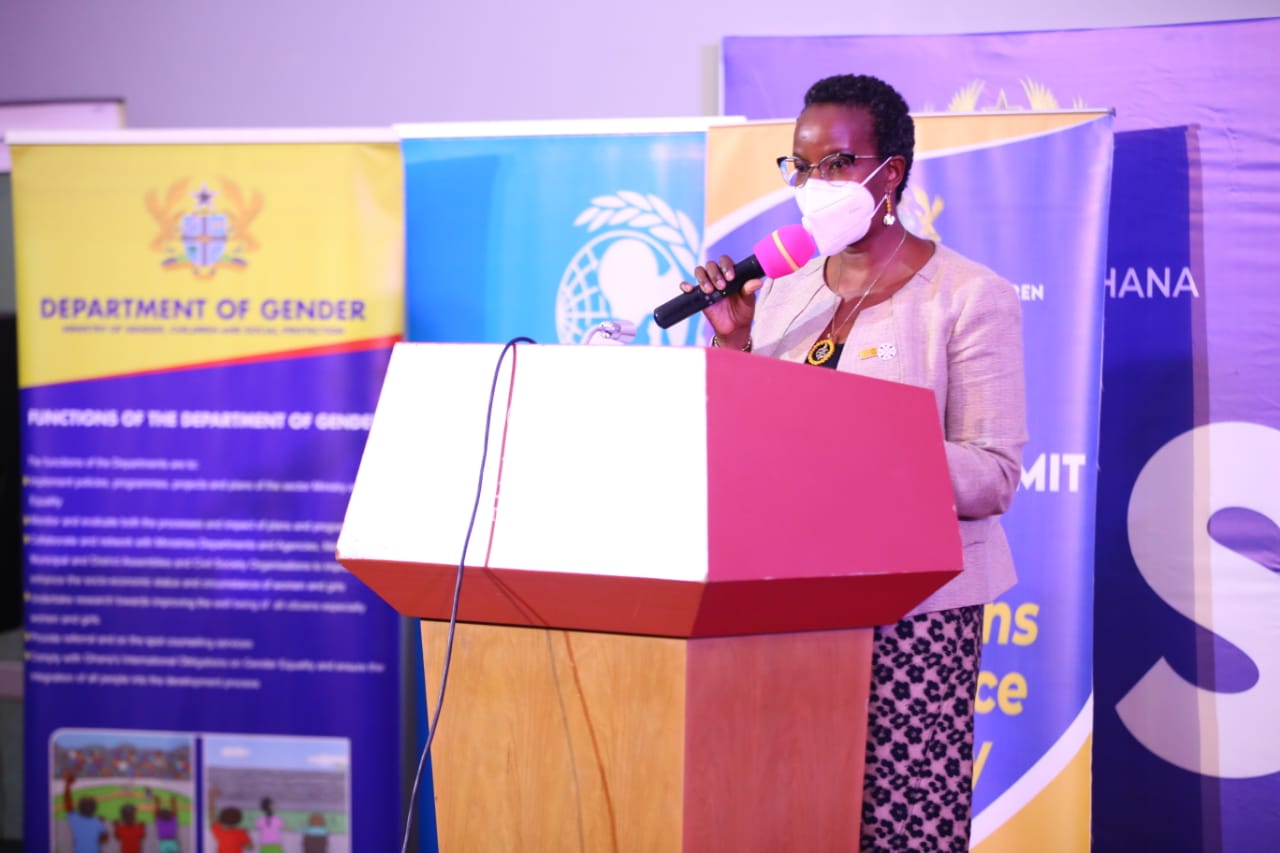 She assured the Ministry of UNFPA's continuous commitment to the cause of eliminating SGBV and harmful practices and promoting holistic and sustainable gender equality strategies as the partnership between the Ministry of Gender, Children and Social Protection and UNFPA for the good of Ghana.