To strengthen health systems for eliminating incidences of maternal deaths in Ghana, UNFPA supported the Ministry of Health (MoH) to hold its 3rd Annual National Nursing and Midwifery Leaders and Managers Conference and 2nd Excellence Awards Ceremony in Kumasi, the capital of the Ashanti Region under the theme: "Ensuring the Resilience of the Health System Beyond the COVID-19 Pandemic: the role of Nurses and Midwives."
The 3-day conference welcomed managers, leaders, health practitioners as well as nurses and midwives who shared exchange ideas, best practices, challenges, solutions, and emerging health practices to improve maternal health delivery in Ghana.
The conference was climaxed with an awards ceremony to recognize the efforts of nurses and midwives for their excellence and dedication to the nursing and midwifery profession. It was to encourage them to continuing working hard to eliminate all maternal deaths.
The event was attended by the UNFPA Country Representative a.i., Mr. Barnabas Yisa, the Director-General of the Ghana Health Service, Dr. Patrick Kuma-Aboagye, the Norwegian Ambassador to Ghana, Her Excellency Ingrid Mollestad, as well as, the Director of the Christian Health Association of Ghana (CHAG), Dr. Peter Yeboah. The chairperson for the occasion was the Chief Executive Officer of the Komfo Anokye Teaching Hospital, Dr. Oheneba Owusu-Danso.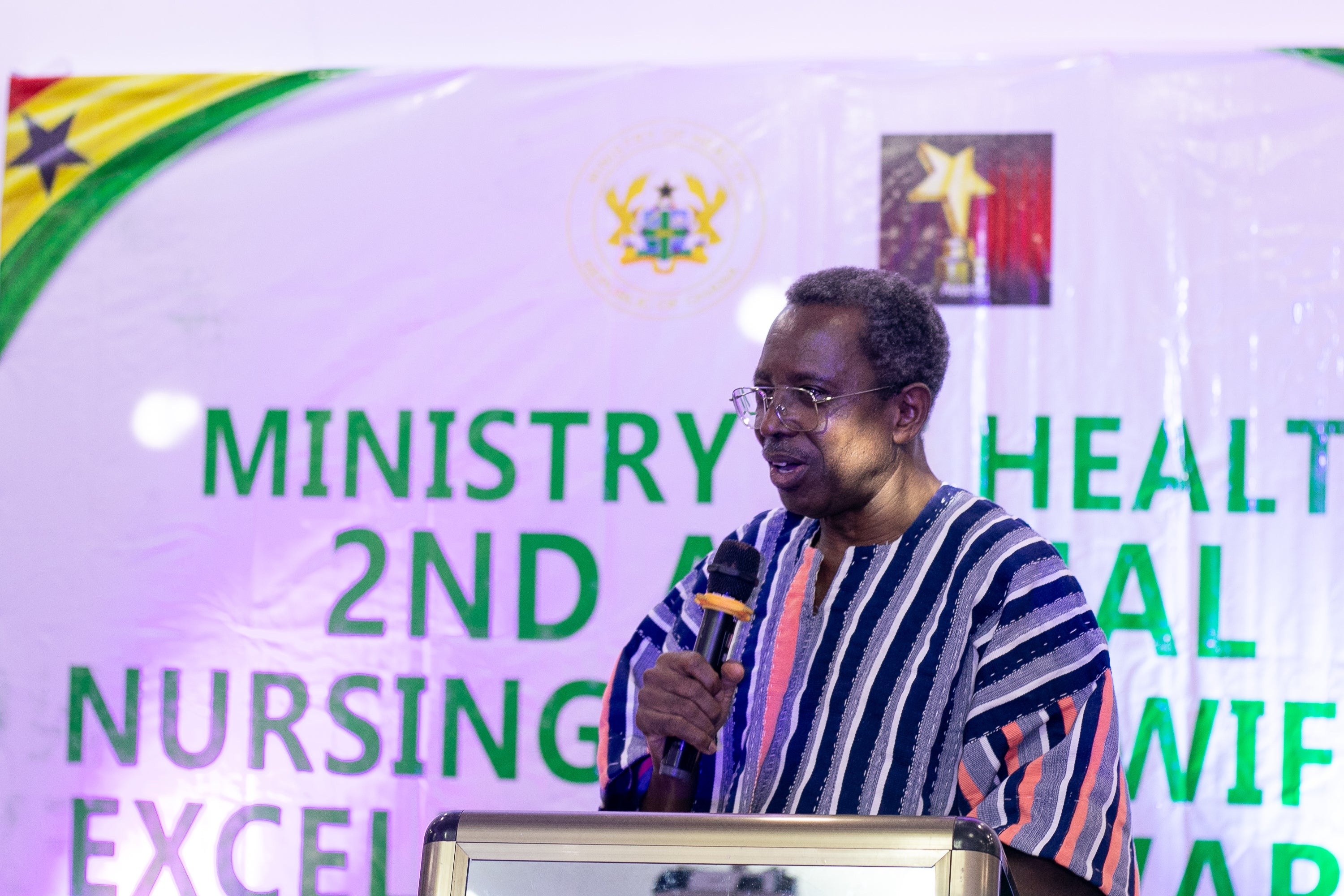 UNFPA Country Rep a.i., Mr. Barnabas Yisa making remarks at the awards ceremony.
Speaking at the ceremony, the UNFPA Country Rep a.i. commended Ghana for working to significantly reduce maternal mortality and morbidity. He also applauded the institution of the awards scheme saying, "We hope that this excellence awards ceremony will motivate others to strive and work harder in the quest of providing quality care and services and serving humanity."
The group of midwives across the sixteen (16) regions of Ghana who were supported by the Country Office to take part in the annual conference and awards ceremony expressed profound appreciation to UNFPA.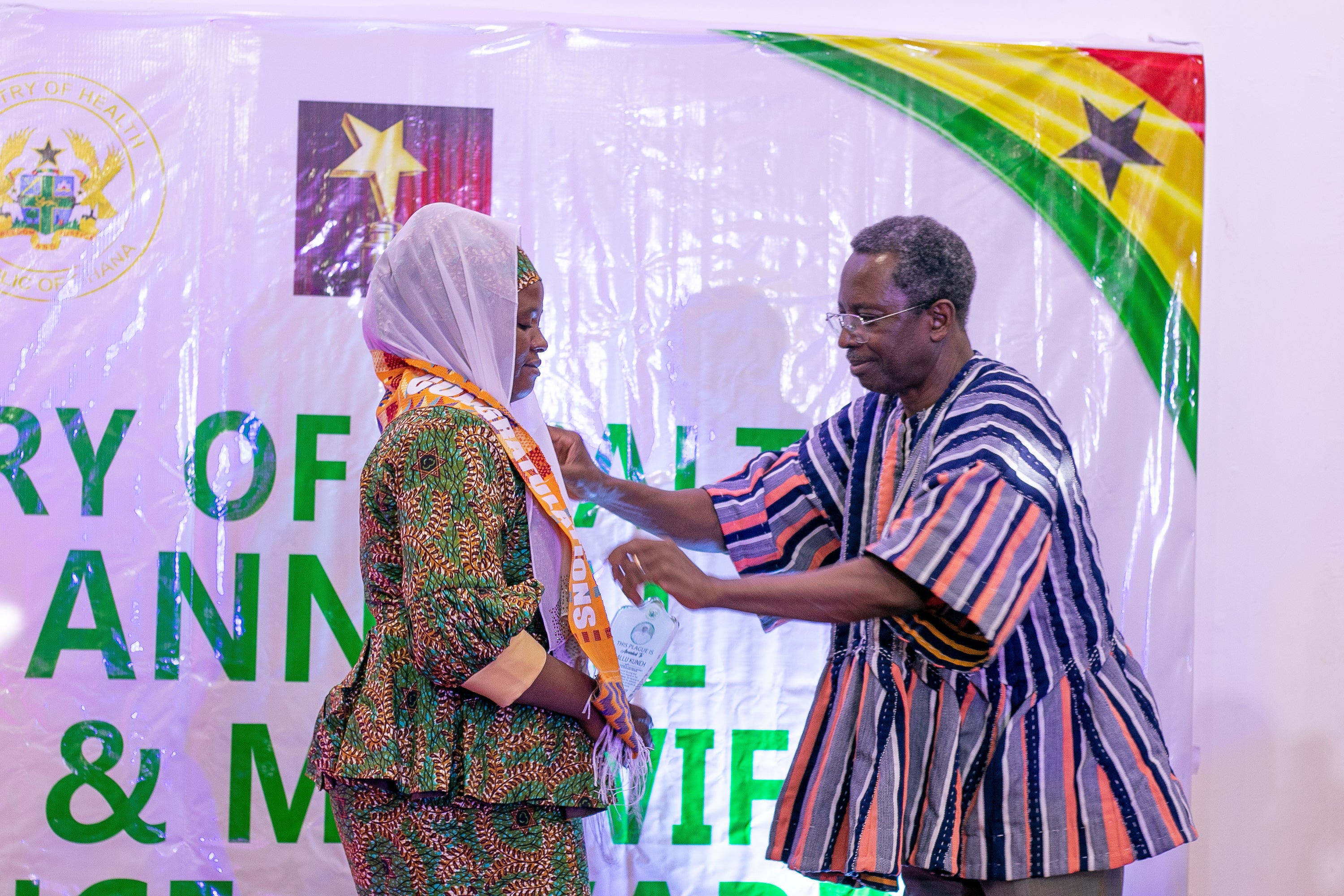 The UNFPA Country Rep a.i., Mr. Barnabas Yisa presenting one of the midwives with her award for professional excellence.